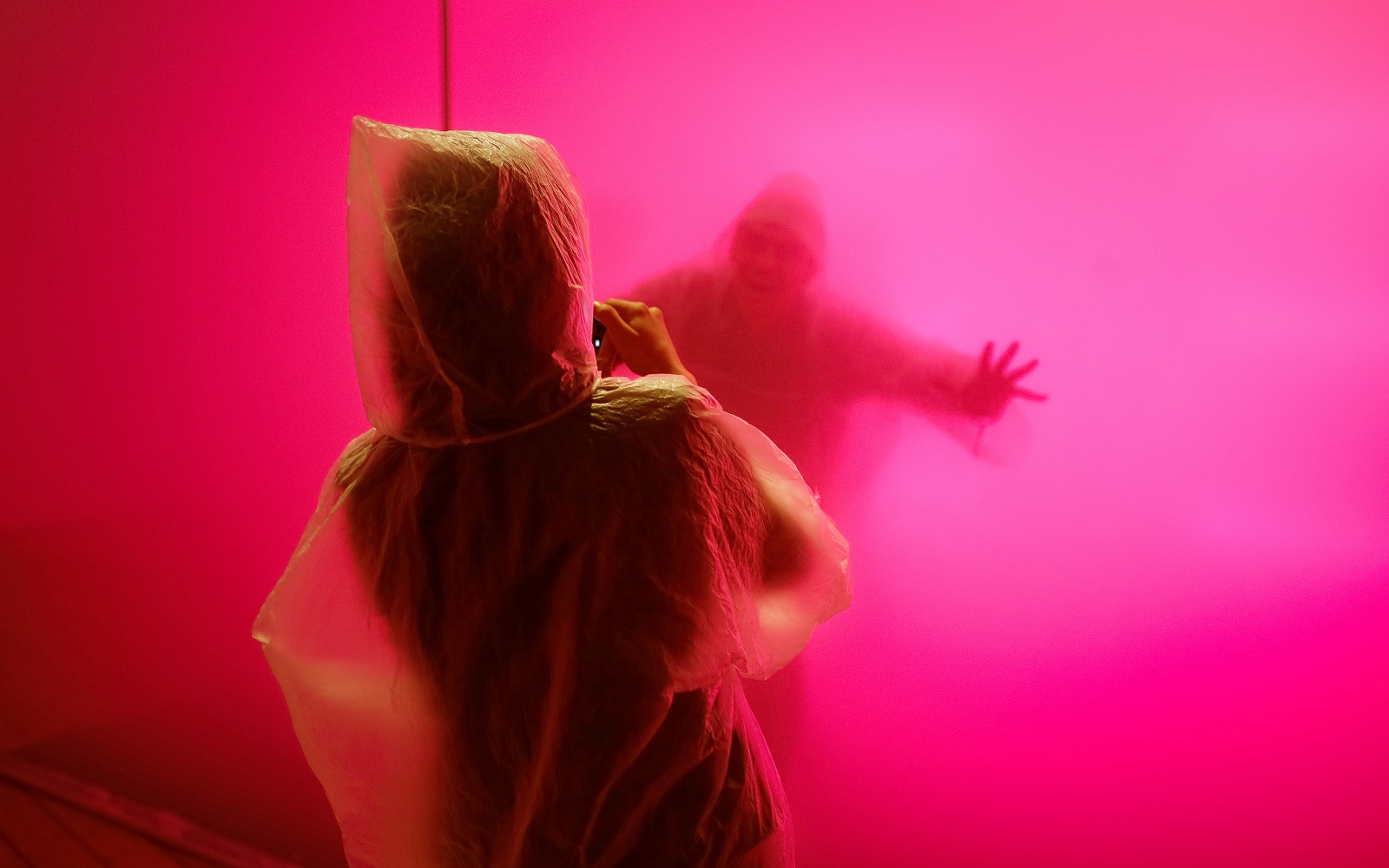 With several hot new summer pop-ups in London, we traversed the landscape to find the best ones. Be warned, there's an element of gimmickry to a pop-up; they are fleeting, after all, and often lean heavily on their location—but then again, that's half the fun.
This summer, luxury department stores are leading the way in food instead of fashion. Vintage Salt, the current rooftop pop-up at Selfridges, is in high demand. There's a special lift in the fragrance department that whisks you to the top floor, where there's something hugely appealing about sitting sky-high in the center of London. You can't go wrong with the truffled chips and Cornish shrimp burger with spicy tartare. Extra perk: the people watching is as good as the shopping.
We know there's no shortage of alcohol brands that purport to be "inventive," but Grey Goose, and its short-term cocktail bar at Harvey Nichols, really is. The French wheat-based vodka is hosting a French Riviera-inspired summer terrace on the store's fifth floor until September 6, which features martini-making master classes on Thursday nights, as well as a robust daily cocktail menu paired with sumptuous small plates. You'll never regret a Grey Goose fizz.
Bombas & Parr (food artists Sam Bombas and Harry Parr) have eschewed careening rooftop views for a dank basement, in which they're hosting Alcoholic Architecture (pictured). This pop-up, on the site of a crumbling monastery near London Bridge, is practically an art installation, where guest can pay $16 to spend an hour (that's the maximum allowed) ensconced in a vaporized fog of fine spirits.
Finally, the more traditional Nantucket Beach pop-up takes over one-half of the SkyLounge at the DoubleTree Hilton on Tuesday through Saturday nights. The twelfth floor venue has sweeping views of the Tower of London (sadly, though, not of the crown jewels). Taste the Cape Cod-inspired surfside menu, with lobster rolls, clam chowder, and Boston cream pies. And before the cocktails kick in, try a game of shuffleboard.
More good reads from T+L:
• Best Places to Travel in 2015
• Best Secret Beaches on Earth
• World's Best 2015