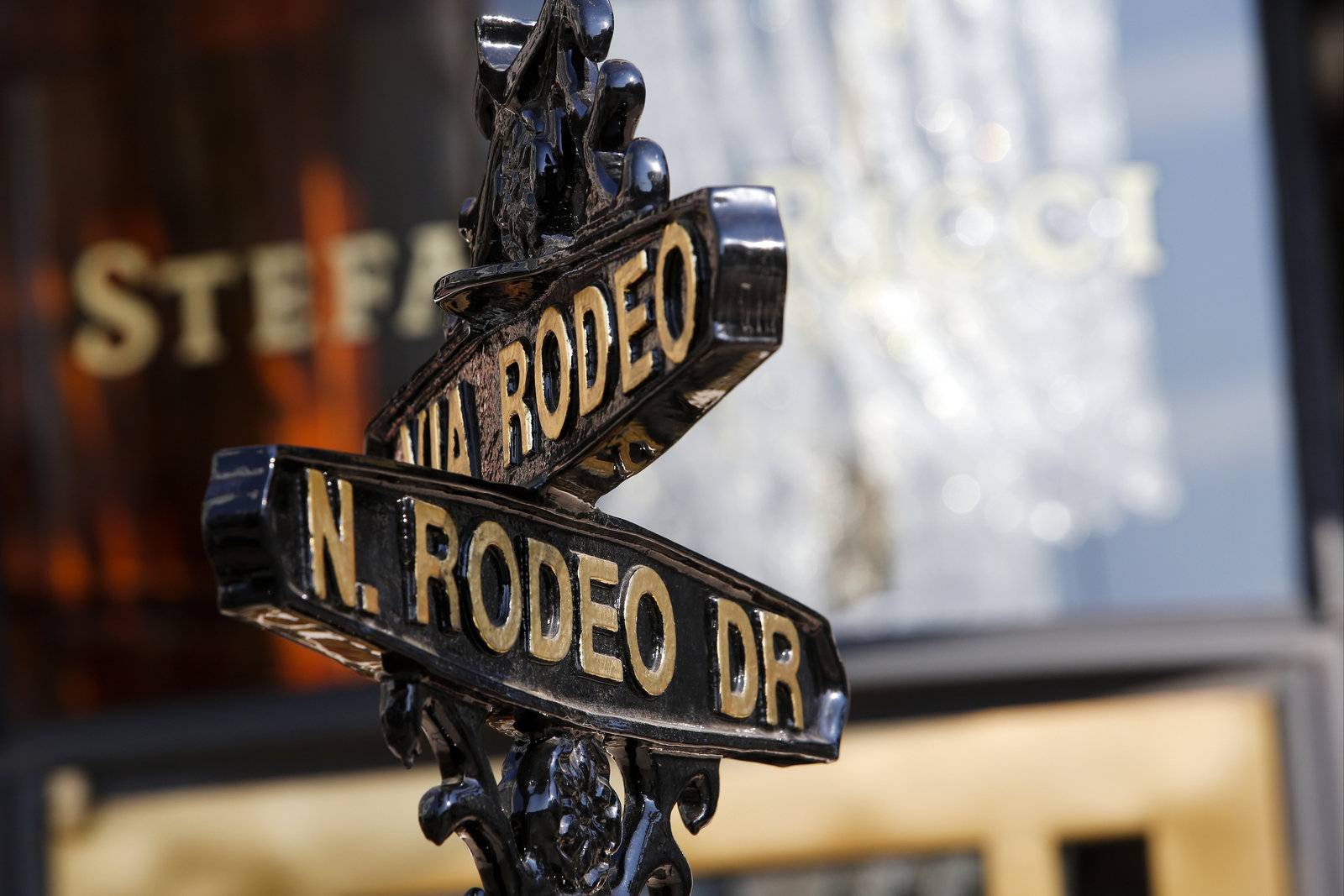 Los Angeles is one of the best places on the planet—if you know how to do it right. Take these tips from a native Angeleno, and note the sights that are safe to skip.
Many Angelenos have blissfully allowed the outside world to think of our city as overrated, but I'm going to let you in on a little secret: it's pretty much the best place on the planet—if you know how to do it right. That means avoiding tourist traps at all costs, indulging like a local, and adhering to the advice of a native. Here are some of the places to avoid in Los Angeles at all costs, as well as some excellent alternatives to check out instead.
1. The Hollywood Walk of Fame
Unless you're a celebrity getting your own star, Angelenos wouldn't dare step foot anywhere near Hollywood Boulevard, especially during awards season. If you want to get a better handle on our city and its tastemakers by foot, try one of the amazing walking tours that celebrate historic architecture, like the L.A. Conservancy walks through Downtown's Art Deco buildings, instead.
2. Pink's Hot Dogs
Having grown up in L.A., it always blows my mind how long the line is at this La Brea Avenue dog shop. It doesn't matter what time of day it is, there's always a wait. And while in a major metropolis I value the consistency, there could hardly be anything more over-hyped than these wieners.
You'd get better sausages at Korean-inspired Seoul Sausage or BierBeisl Imbiss, which serves Austrian bangers, both of which are much more representative of the multicultural patchwork of L.A. Better yet, opt for a Danger Dog, L.A.'s official signature street food—made by wrapping a hot dog in bacon and smothering it in grilled onions and red peppers—after a good show at one of the city's great music venues.
3. Santa Monica Pier
Though the beaches on the Westside are certainly better than nothing, the Santa Monica Pier, especially in the summertime, is the epitome of a tourist trap. Save for the Malibu Farm outpost, pier food is mediocre at best. If you're staying in SaMo, opt for a ride down the Strand, riding through for a pit stop on ultra-hip Abbott Kinney and then southbound toward Manhattan Beach, where there's a pier and some great new bars and restaurants.
4. L.A. Live
To Angelenos, this eyesore is the equivalent of New York City's Times Square. There's no good reason to eat at any of the chain restaurants or bars there, unless there's a great show going on at the Club Nokia, or you've got courtside seats to a Laker game. There are so many other great spots for live music and comedy in DTLA, like the Orpheum or the Ace Hotel's United Artists Theater, which also offers incredible 1920s architecture. And the same goes for Universal City Walk: Avoid it at all costs.
5. Umami Burger
It might come as a bit of a shock, considering our reputation as a city full of health nuts, but L.A. has always had a strong burger culture. This is the birthplace of In-N-Out, after all. While it's impressive that Umami has become a national chain since its inception in 2009, the burgers have never truly been as epic as those at Plan Check (get the blueprint burger, with smoked blue cheese, pig candy, fried onions, roasted garlic steak sauce, and peppercress), The Oaks, or Oinkster. Be sure to give those a try when you're in town, too.
6. Chinatown
While this corner of Downtown L.A. has certainly seen a renaissance as of late, with restaurants like Pok Pok, Chego, and Burgerlords opening up shop, if you want real, authentic Chinese food, head out to the San Gabriel Valley: it's worth the trek up the 10 Freeway. Brace yourself for the best dim sum and dumplings you can find outside the motherland.
7. Rodeo Drive
Big box luxury brands abound on this iconic street in Beverly Hills, but if you want to shop where the upper echelons do, it's not in 90210. Spend your wad over in Silverlake or Abbot Kinney. And if you're really after brand names—you know, the kind that celebs really wear—head down Robertson Boulevard for some window-shopping.
8. Sunset Strip
There's nothing that pains me more than hearing someone complain about our nightlife scene based on their trip down the Strip. Sure, our bars might not stay open til 2 a.m., but most of the credible nightlife and bar action has moved to DTLA and the Eastside. If you must visit this godforsaken park of our city, please, please do not do it on a Star Tours bus.
Krista Simmons is a culinary travel writer and native Angeleno. You can follow her adventures bite-by-bite on Instagram.