Malibu is California's Next Great Wine Destination
TIME : 2016/2/29 16:48:44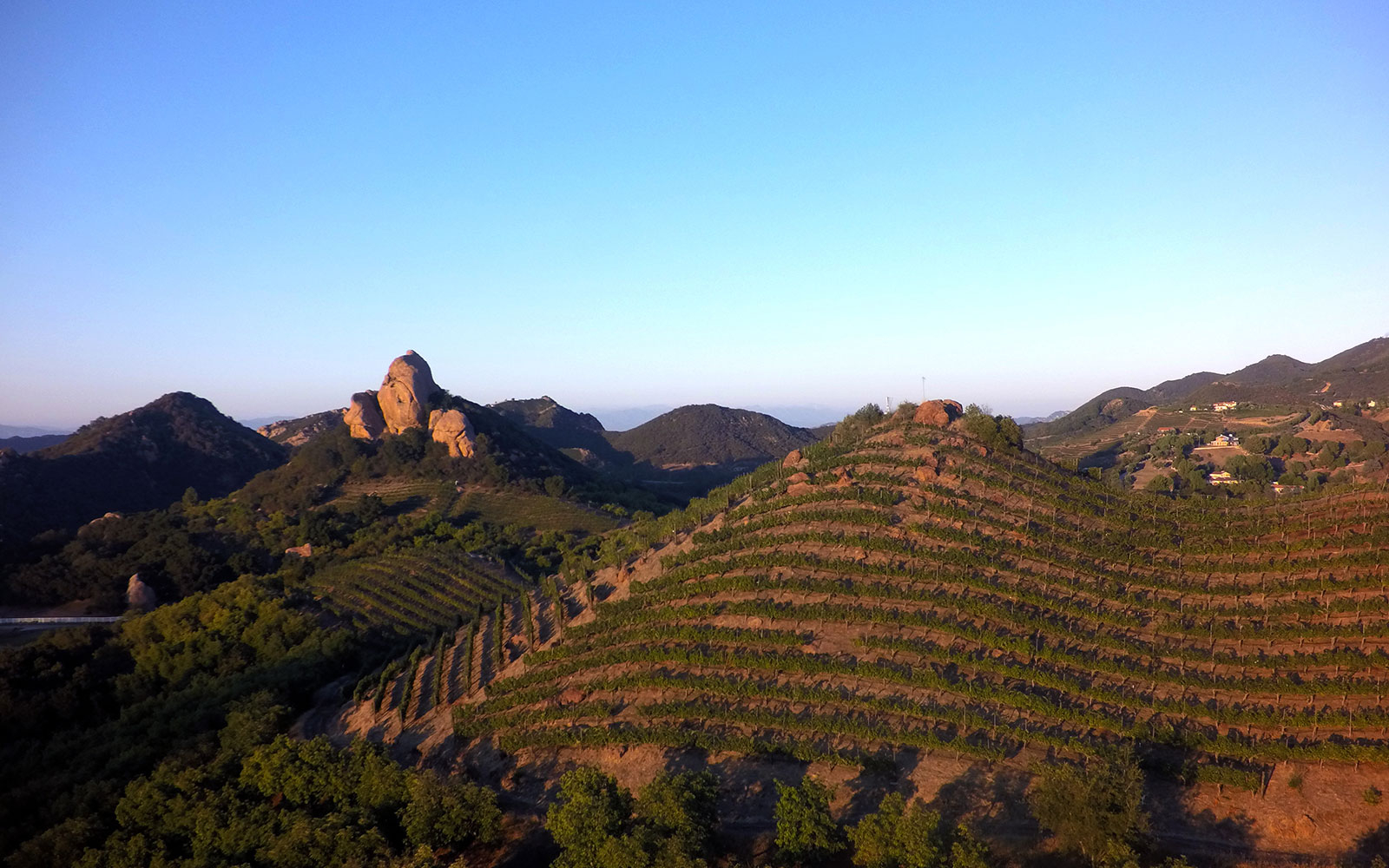 Malibu has symbolized sun, fun and celebs for decades, but the region just north of L.A. is also becoming famous for another reason: wine. Malibu is one of the country's newest AVAs, or American Viticultural Areas. Turns out, up in the hills, there's a nice Mediterranean climate prime for growing grapes—warm in the daytime, cool at night, with a major influence from the nearby ocean. The new official designation, as of 2014, shows that insiders are taking the wines from Malibu seriously—and you should too.
I recently tasted a few wines from the area and they have a ripe, sweet fruit quality—they're echt Cali. My mom happened to be visiting when I did my tasting, and she really liked the Dolin Malibu Coast Estate Chardonnay 2013 ($39), with its peachy, baked apple flavors, overlaid with a nice slathering of toasty oak. It's a well-made rich style.
Syrah is perhaps the most promising of Malibu's grapes, which, on only 100 acres or so of planted vines also include Chardonnay, Cabernet Sauvignon and Merlot. Malibu Vineyards Syrah 2012 ($25) is a lovely combo of pomegranate, spice and cedar flavors. Oak aging has given this the potential to age in the short term.
The Montage Seven Sons Vineyard Syrah 2012 ($45) has a strong blueberry character—one of the strongest I've had outside of Zinfandel. That note isn't that typical for Syrah, but it's very tasty especially given the long finish, studded by baking spices, and the silky texture. Truth be told, you could do a lot worse as a wine to pair with a barbecued pork roast at the tail end of summer.