Seoul Food: New York-based Kimchi Kooks Put a Modern Twist on Classic Korean Fare
TIME : 2016/2/29 17:50:51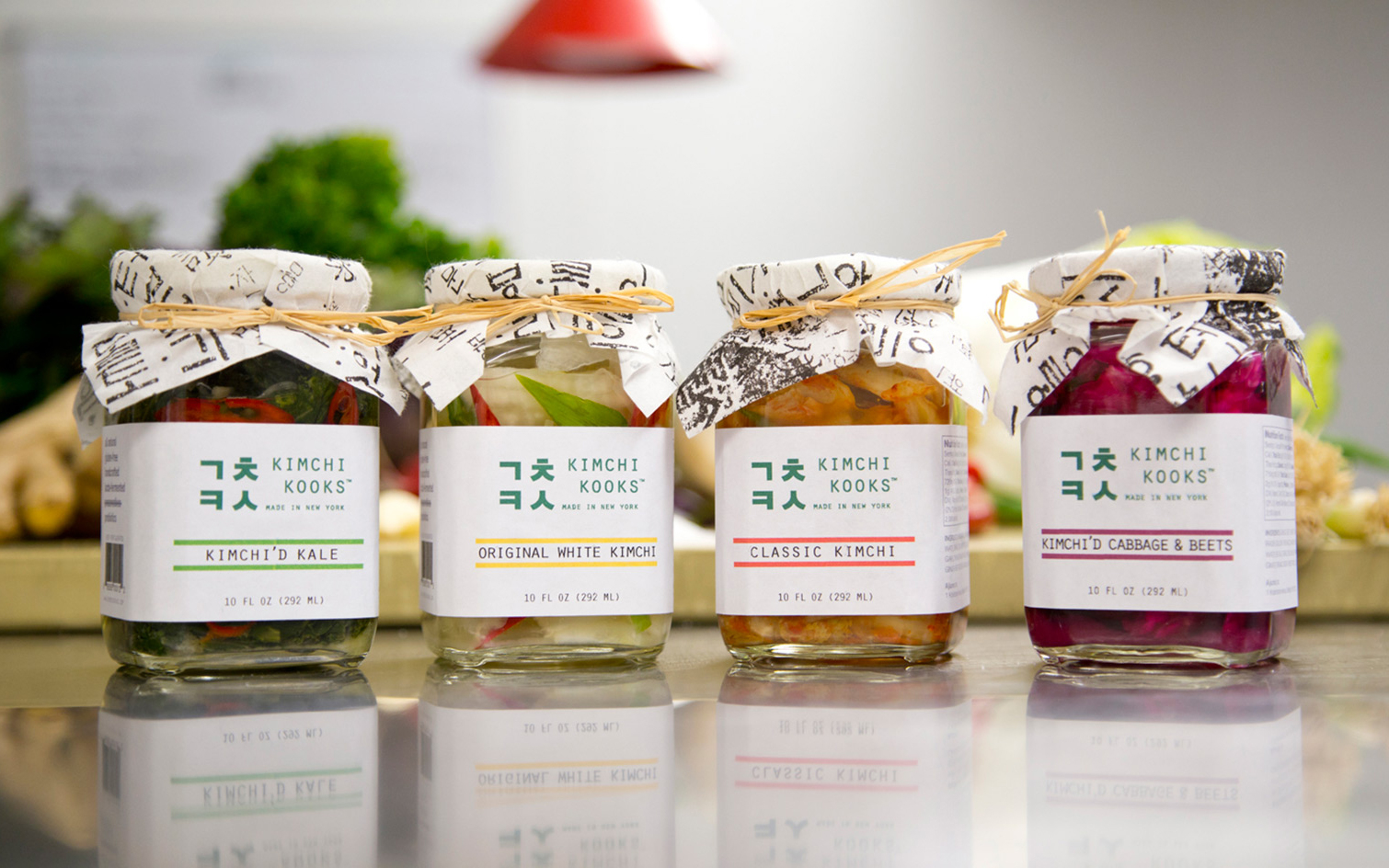 When Kate Kook and her son WooJae Chung set up their Brooklyn-based kimchi business earlier this year, the initial idea was to address the lack of authentic Korean dishes available in their local area. The family's association with fermented foods dates all the way back to Kate's grandparents, so they're a pretty good authority on the classic Korean side dish, which unlike other pickled foods uses no vinegar at all.
Kook's grandfather ran a rice wine brewery in Korea back in the 1920s, and the company's Classic Kimchi recipe, made from gloriously spicy napa cabbage that comes marinated in garlic, ginger, fish sauce and red chilli pepper, has been adapted from her grandmother's original recipe.
More recently, the mother and son duo have been experimenting with slightly more unusual ingredients, resulting in spin-off 'Kimchi'd' varieties. It's a clever play on Korean tradition, where cabbage is often swapped out for other more easily accessible and seasonal ingredients - in this instance kale and beetroot.
The packaging is clean and modern, unlike a lot of other Asian foods that are available in their local supermarkets, but comes complete with traditional brown hanji (a type of Korean paper), in honour of the dish's deep historic roots.
More good reads from Wallpaper*:
• High season: Shaun Hergatt adds an artistic flourish to Juni's summer menus
• All warmed up: MoMA PS1's weekend party series puts a design slant on summer revelry
• Wall space: Brooklyn artists think big with Mike Perry-led mural project