'Boudoir & Caviar' Package Now Available at Warwick New York Hotel
TIME : 2016/2/29 17:57:08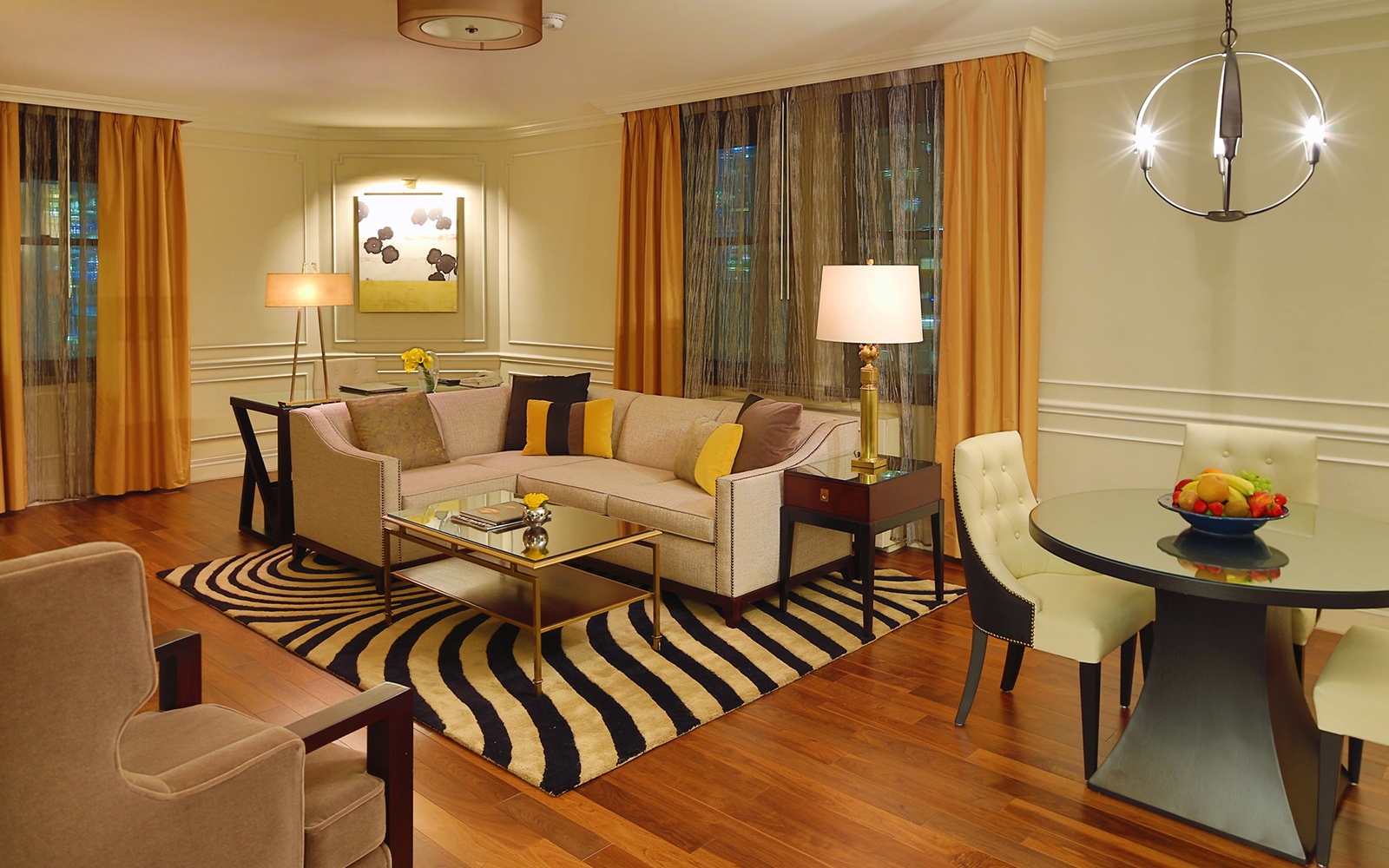 Old Hollywood screen siren Jane Russell (Gentlemen Prefer Blondes) inspired the latest glamour-infused offering from the Warwick New York Hotel. The just-launched "Boudoir & Caviar Package" lets guests play the role of pin-up to a coterie of professional photographer, hair and make-up stylist, and fully stocked lingerie wardrobe.
Guests who book the package between now and September 15, 2015, stay overnight in the hotel's glittering Jane Suite (pictured), named for the film star—who is credited with popularizing the modern-day brassiere. But the real star of the show is the in-suite hair and make-up provided by Joli Beauty Bar in preparation for a two-hour boudoir session with photographer Zach Hyman. Guests will have access to a stocked Angela Friedman lingerie closet for the shoot—with the ability to buy on-demand.
Ramping up the glitz factor are the chocolate-covered strawberries sent post-photo shoot, as well as the in-room picnic of Champagne and Petrossian caviar. Recover from all the buzz with breakfast in bed the next morning. Prices start at $2,000 a night for the two-night package. A-List, indeed.
More good reads from T+L:
• Live Out Your Fairytale Fantasies in These 11 Italian Retreats
• 20 Exciting New Hotels on the Summer 2015 Radar
• Best Places to Travel in 2015