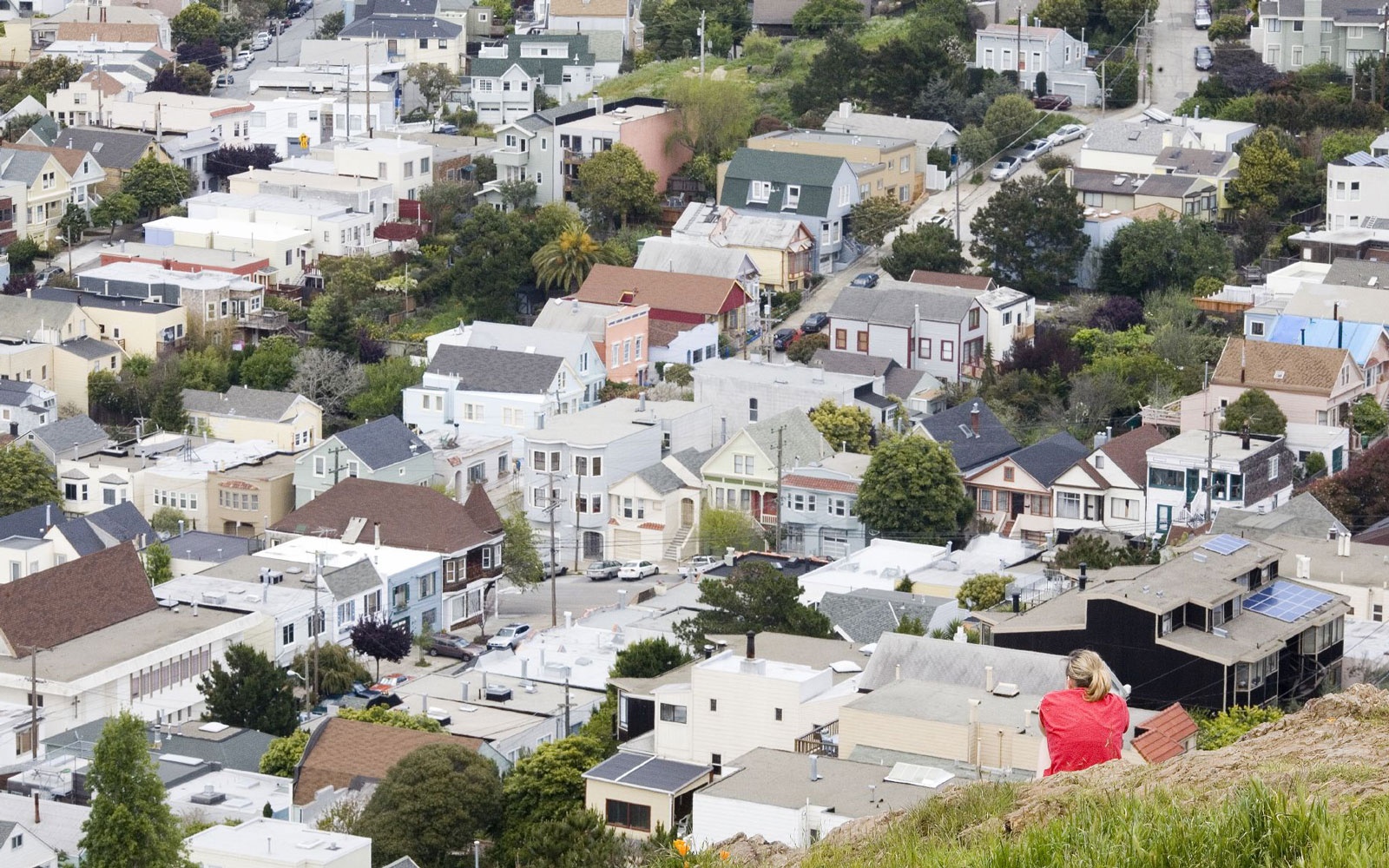 South of the Mission District, San Francisco's Bernal Heights neighborhood is rapidly becoming a gastronomic hot spot.
No, it's not Noe Valley or even the Outer Sunset. It's Bernal Heights, a far-flung San Francisco neighborhood on the outskirts of the Mission District with a rising food scene. Last year, real estate website Redfin said the neighborhood had the hottest real estate microclimate in the U.S., and since then, its pedestrian-friendly main drag, Cortland Avenue, has seen a surge of new restaurants. While you might not be looking to move here, it's certainly worth a detour from San Francisco's more frequently trodden neighborhoods to taste these ultra-local gems.
Ichi Kakiya
This tiny, 21-seat raw bar opened this spring to much acclaim from locals. Sit at the bar to get in on the action—six kinds of West Coast oysters, Pacific clams, and raw Hokkaido Japanese scallops, and share-able plates like steamed deep sea red crab with kani miso aioli. All of it pairs well with the curated sake list. Tip: drop by at happy hour (Tues. through Sat. from 5:30 p.m. to 7:00 p.m.) for $1 oysters.
Old Bus Tavern
This new neighborhood brewpub came to Bernal Heights this week. Expect house-brewed and Belgian-style ales, as well as a rotating roster of 10 guest drafts. Stars of the opening act include the house-made Meyer Lemon Basil Saison and the Chili Porter, which carries a kick of habanero peppers. Craft cocktails will be on hand alongside a thoughtful beer-and-a-shot pairings. On the food front, the chef hails from restaurants Saison and Eleven Madison Park, and will be serving upscale bar food, like pickled quail eggs with paprika, and desserts of roasted peach paletas and cumin semifreddo.
Pinhole Coffee
After opening late last year, Pinhole Coffee quickly became the congregation grounds for the neighborhood's creative types. You'll find them crowding the wood benches, poring over a shared Chemex pot of Blue Bottle coffee (or one of the other boutique coffee roasters that rotate though). Pottery, paintings, and graphics from local artists adorn the walls, in case you're in need of an extra boost of inspiration.
Sandbox Bakery
This bakery offers a midday pick-me-up with a strong cup of slow drip coffee and pastries made by the owner, who first honed her French pastry chops at Chez Panisse, then at Slanted Door. Now, people cross the city for her small-batch baked goods that include eight kinds of croissants, six varieties of scones, and nine types of sweet and savory challahs. Highlights include the corn and béchamel challah, sour cherry and almond scone, and the Swiss dill biscuit.
More good reads from T+L:
• World's Top 50 Hotels
• Best All-Inclusive Family Resorts
• Best Places to Travel in 2015