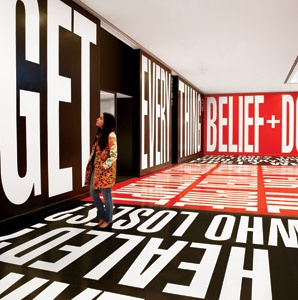 With Obama back in the White House, Washington, D.C. is in full swing. The cutting-edge has replaced the sleepy and staid, from galleries and boutiques to restaurants, hotels, and more.
See More Global Hot Spots
Lay of the Land
Adams Morgan: With a college-town feel, Adams Morgan is filled with independent bookstores, ethnic restaurants, and low-key lounges.
Dupont Circle: D.C.'s cultural heart is made up of small art galleries, shops, and coffeehouses—and it has great people-watching.
14th Street: The gentrifying stretch of 14th Street from Thomas Circle to U Street has become an incubator for the best of D.C.'s vibrant foodie and mixology scene.
Georgetown: This preppy-chic neighborhood is the city's most picturesque, with colorful row houses, fashion boutiques, and tony cafés.
Penn Quarter: D.C.'s best example of urban renewal has innovative restaurants, top museums, and the soon-to-open City Center shopping complex.
U Street: Wander down this once-blighted strip and you'll find music venues and bars vying for the attention of late-night crowds.
See More Global Hot Spots
See More Global Hot Spots
Stay
D.C.'s hotel scene is booming. Here, 11 properties that top our list.
New & Noteworthy
Capella Georgetown: At this stylish newcomer, a rooftop infinity pool (a rarity for D.C.) raises the hotel luxury bar. Need a last-minute restaurant reservation? Ask your personal concierge. $$$$
The Madison: Known as "Washington's correct address," the 356-room Federalist-style downtown hotel just received a silver-hued redo. $$$$
Donovan House: There's a certain neo-Jetsons look to the whimsical Donovan House, in the up-and-coming Thomas Circle neighborhood. $$
The Jefferson: The renovated hotel pays luxurious homage to the president with Monticello-inspired design (parquet floors; toile de Jouy drapery). $$$
W: With a sceney rooftop lounge overlooking the White House, the W brand managed to inject nightclub-meets-Wonderland flair into what had been a lackluster hotel. $$$
See More Global Hot Spots
The Classics
Four Seasons: A top-to-bottom makeover has brightened up all 222 rooms, as well as the power-breakfast hot spot Seasons. $$$
Ritz-Carlton, Georgetown: The sophisticated taupe-and-mahogany rooms come with views of the Potomac River. $$$$
Park Hyatt: Enter the lobby of this Tony Chi–designed retreat, and you'll see photographs of cherry trees printed onto 10-foot-tall glass panels. Upstairs, rooms are decorated with American folk art. $$$
St. Regis: Generations of presidents (Coolidge, Truman, Reagan) and stars such as Audrey Hepburn and Elizabeth Taylor have checked in to the 86-year-old gray stone mansion, formerly the Carlton Hotel. $$
Mandarin Oriental: It's got a prime location near the Mall; one of the District's top restaurants, City Zen; and a Presidential Suite in eye-popping black-and-gold chinoiserie. $$$
The Hay-Adams: This Beaux-Arts icon holds pride of place at the White House's front door. At night, the hotel's Off the Record bar is the after-work hangout for politicos of all stripes. $$$
Hotel Pricing Key
$ Less than $200
$$ $200 to $350
$$$ $350 to $500
$$$$ $500 to $1,000
$$$$$ More than $1,000
See More Global Hot Spots
See More Global Hot Spots
Shop
For the best boutiques, head to Georgetown.
Everard's Clothing: A classic men's haberdashery if ever there was one, this place specializes in the sort of conservatively stylish suits, shirts, ties, and shoes that are the telltale marks of D.C. movers and shakers.
Hu's Wear: The racks in Marlene Hu Aldaba's two-story clothing shop are stuffed with of-the-moment brands including Yigal Azrouël and the Row (the Olsen twins' award-winning line). Just across the street is Aldaba's footwear emporium, Hu's Shoes.
A Mano: The hostess-gift go-to for any well-heeled Georgetown guest: expect European artisanal accoutrements, tabletop items, and handmade objets d'art selected by owner Adam Mahr.
Relish: This boutique in Cady's Alley—D.C.'s design strip—is run by fashion insider Nancy Pearlstein, who chooses from a short list of notables: Dries Van Noten, Marni, Jil Sander, and Balenciaga, to name a few.
Lost Boys: Stylist and Virginia native Kelly Muccio carries key brands—Rogan, John Varvatos, and Band of Outsiders among them—at her men's store, a converted town house complete with a bourbon bar and a showroom for personal-shopping clients.
See More Global Hot Spots
See More Global Hot Spots
See + Do
Sure, the White House and Hirshhorn are on your list, but leave time for these under-the-radar gems.
President Lincoln's Cottage: The hilltop mansion where Honest Abe drafted the Emancipation Proclamation and coordinated much of the North's military deployment during the Civil War, Lincoln's summer White House opened to the public as a museum after a $15 million restoration.
Kreeger Museum: At this petite gallery northwest of Georgetown, the art-loving and politically minded Kreeger family's former home—designed by Philip Johnson in 1963—is as captivating as the Impressionist and Modernist works it contains (paintings by Picasso, Monet, Cézanne, and Braque, plus sculptures by Calder and Brancusi).
Hillwood Estate, Museum & Gardens: "Where fabulous lives" is Hillwood's motto, and this museum and garden more than fulfills that promise. Inside are 18th-century Russian and French art and antiques collected by owner Marjorie Merriweather Post, heiress to the General Foods fortune.
Howard Theatre: D.C.'s historic music hall on Black Broadway just reopened as a super-club, booking major R&B, jazz, and pop acts. Bonus: chef Marcus Samuelsson oversees the restaurant.
See More Global Hot Spots
See More Global Hot Spots
Eat
D.C.'s culinary cred is rising: seven places to go right now (book early).
Komi and Little Serow: Young chef Johnny Monis and his wife, Anne Marler, run Komi ($$$), a haute Dupont Circle spot that takes Greece as a starting point (slow-roasted baby goat with pita and tzatziki; foie gras and Wagyu-beef-tongue gyro). Also of note: the duo's new and nearby northern-Thai spot, Little Serow ($$$).
The Source: Wolfgang Puck's sleek and spacious glass-and-steel dining room in the Newseum plays with pan-Asian flavors, skipping from China (lacquered duckling) to Japan (stir-fried yaki-udon), Korea (barbecued-steak salad) to India (tandoori arctic char). $$$
Rasika: D.C.'s elite, from CNN's Wolf Blitzer to Virginia Senator Mark Warner, flock to this classic Indian restaurant and its flashily mod new sibling Rasika West End for authentic northern Indian cuisine. Ask the server for guidance, and share everything. $$
Supper Club at Seasonal Pantry: The city is slowly embracing the pop-up restaurant, with the Wednesday-through-Saturday 12-seat dinners at this specialty market in the Shaw neighborhood. Chef Daniel O'Brien—a contestant on the current season of Top Chef—turns out an ever-changing multicourse menu with seasonal delights such as wild mushrooms accompanied by chicken, pumpkin, and pickles. $$$
Jaleo and Minibar: Spanish-born star chef José Andrés jump-started his career in his new home city with Jaleo ($$), a tapas restaurant that recently unveiled a playful makeover. Sample from the new menu—a classic paella or a tortilla with sobrasada, onions, and Mahón cheese. Or if you're looking for something more daring, head to Andrés's reopened Minibar ($$$$) nearby, where one-bite molecular concoctions take center stage.
See More Global Hot Spots
A 14th Street Culinary Crawl
These days, the best place to eat (and drink) is Logan Circle's 14th Street corridor.
The Place: Ben's Chili Bowl, a 60-plus-year-old institution known for its no-frills grub.
The Order: The Chili Half Smoke, a half-pork-and-half-beef smoked sausage on a steamed bun with mustard, onions, and Ben's signature chili sauce.
The Place: The Gibson, a clubby speakeasy serving classic cocktails.
The Order: One (or two or three) of the old-fashioned fizzes or sours; plus olives or another light bite from the snack menu.
The Place: Pearl Dive Oyster Palace, a low-key bar and restaurant with a retro-nautical feel.
The Order: Oysters, oysters, and oysters, accompanied by a light white wine, a local microbrew, or the Pimm's-based Pearl Cup. $$$
The Place: Estadio, an ode to tapas in a chic, loftlike space.
The Order: The roasted shishito peppers and the montadito (a Spanish open-faced sandwich) of duck and foie gras. $$
The Place: Birch & Barley and Church Key, an upstairs/downstairs, beer-focused restaurant and gastropub.
The Order: At Birch & Barley ($$$), cavatelli and flounder tartare; at Church Key ($$), Tater Tots and charcuterie.
Restaurant Pricing Key
$ Less than $25
$$ $25 to $75
$$$ $75 to $150
$$$$ More than $150
See More Global Hot Spots
See More Global Hot Spots
Local Take
Three Washington insiders open their little black books.
Ann Stock
My go-to lunch spot where I work in Foggy Bottom is District Commons ($$$), and nothing beats the Red Hook Lobster Pound ($$) food truck when it's nearby; try the shrimp roll. For dessert, the cupcakes at Baked & Wired ($$) are an absolute must. If I manage to leave my office early, I head to the Kennedy Center, where there's a free performance every night at 6 p.m.
André Wells
The area around the Golden Triangle, just off K Street and 16th Street, has great restaurants and lounges. At the end of a long day, I like to fill up on Southern comfort food and yummy cocktails at neighborhood favorite Georgia Brown's ($$). For an upscale dinner with clients, chef Todd Gray's seasonal menu at Equinox ($$$) is perfect. And Plume, the bar at the Jefferson hotel, serves excellent wines—some dating back to the 1800's.
José Andrés
The Penn Quarter has become one of the most exciting parts of the city. I love Cowgirl Creamery for amazing cheeses and wines, and on Thursday afternoons, you can find me at Fresh Farm Market, which carries the best local products. I often duck into the National Portrait Gallery and the Smithsonian American Art Museum for a little escape; walking through those vast halls always inspires me.
See More Global Hot Spots
See More Global Hot Spots
Where the Elite Meet
Deals are hammered out and sources sweet-talked at these high-powered haunts.
Breakfast: Blue Duck Tavern Feast on short-rib hash and pecan sticky buns.
Lunch: The Monocle Members of Congress love this classic steak house.
Nightcap: Columbia Room D.C. night owls pack the reservations-only lounge.
Hairstylist: Diego D'Ambrosio Nancy Pelosi is a fan, along with soigné military officials. 1501 Q St. NW.
See More Global Hot Spots