Kazuri Beads Factory
TIME : 2016/2/22 11:53:58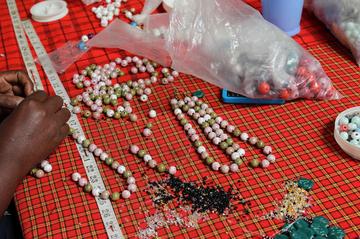 Kazuri Beads Factory
Kazuri Beads is a fair trade success story in Nairobi that dates back to 1975, when it was founded. Kazuri was the brainchild of Lady Susan Wood, who was born to English parents in Africa. She began with two local women who made ceramic beads by hand – the word "kazuri" means "small and beautiful" in Swahili – and soon realized she could expand and help many more unemployed women.
Today, Kazuri Beads employs more than 300 women, makes over five million beads a year, and exports beads to 20 different countries. The women have also begun to make other pottery goods with the same colorful designs.
Practical Info
The Kazuri Beads Factory is on the Karen Blixen Estate, well-known as the setting for "Out of Africa," and visitors can see where the beautiful beads are made during a trip to the estate.
You Might Also Like