Elsamere Conservation Park
TIME : 2016/2/22 11:53:59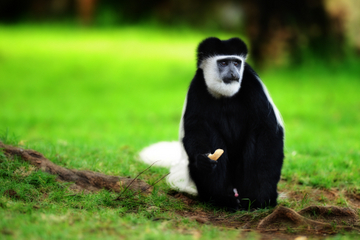 Elsamere Conservation Park
One of several private conservancies in Kenya, the Elsamere Conservation Park is located on the southern shore of Lake Naivasha in the Rift Valley.
It's here that conservationist Joy Adamson nurtured some of her orphaned big cats -- including the most famous: Elsa. This orphaned lion cub was hand-raised in the 1950s by Joy and her husband, George, and released into the African bush. The book Joy wrote about the experience, "Born Free", was made into a movie.
The area is still a haven for wildlife, with its own small troop of black and white colobus monkeys in the acacia trees. Fish Eagles can be found on the lakeshore, and hippos, eland and zebra graze on the lawns at night. More than 260 species of bird including rare species such as the Verreaux's Giant Eagle Owl have been spotted.
Practical Info:
Elsamere is located between Lake Naivasha National Park and Hell's Gate National Park, about a two-hour drive from Nairobi. Visitors can come for a visit between 3 and 6 p.m. stay overnight in one of four cottages (rates start at $165 per night) or sign up for a course at the Field Study Centre. Established in 1989, the field study centre continues the conservation work started by the Adamsons.
Elsamere is operated by the Elsa Conservation Trust, established in 1963.
You Might Also Like