Kenyatta International Conference Center
TIME : 2016/2/22 11:54:12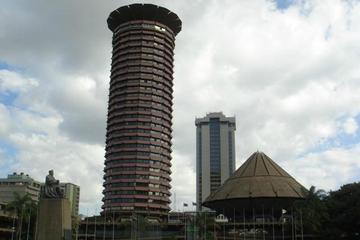 Kenyatta International Conference Center
The Kenyatta International Conference Centre (KICC) is a 28-story building located in the central business district of Nairobi. At 105 meters tall, the KICC is the third tallest building in Kenya and is used for national and international conferences and exhibitions, along with a variety of other meetings and events.
This terracotta, cylindrical tower reflects traditional African architecture, as does the use of cuboids inside many of the main rooms and halls inside. The KICC features a revolving restaurant with panoramic views of the city, and a number of different conference and meeting rooms. The main auditorium has a capacity of almost 800 people across tiered seating, including three balconies.
Practical Info
The Kenyatta International Conference Centre is located on Harambee Avenue in central Nairobi. It is close to a number of five-star hotels in the area, making it a popular choice for events and meetings for both national and international visitors alike.
You Might Also Like