Marangu Village
TIME : 2016/2/22 15:08:30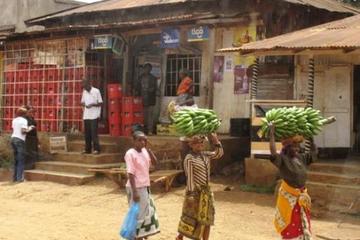 Marangu Village
Eager trekkers embarking on Mount Kilimanjaro's less strenuous route will likely find themselves in the quiet village of Marangu on the eastern side of this iconic mountain. And while the village itself offers little in the way of modern amenities or actual tourist attractions, visitors say the surrounding area is filled with lush green forests, incredible waterfalls, well-worn walking paths and quiet local farms that offer a taste of life in the Tanzanian hillside.
Travelers to Marangu will likely get an up-close look at local mountain culture in addition to some pretty spectacular scenery, but visitors agree that with thousands of travelers passing through this remote destination each year, the impact of tourism can certainly be felt. School children who are used to foreign donations frequently approach travelers asking for money, candy, pens and school fees and locals expect that tourists will pay top dollar for items while visiting Marangu. Still, the village's breathtaking beauty and close proximity to Africa's highest peak make it an ideal stop for travelers looking to summit Mount Kilimanjaro or experience the beauty of rural Tanzania.
Practical Info
Marangu Village is located 30 minutes northeast of Moshi. The village is accessible via the Marangu Route and the Rongai Route, which requires hikers to register before head off on the trail. 
You Might Also Like