Moshi
TIME : 2016/2/22 15:08:31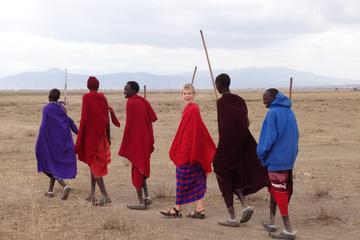 Moshi
Tucked amid the scenic slopes of Mount Kilimanjaro, Moshi is one of the smallest—and also one of the most beautiful—municipalities in the country. This tiny town serves as a base camp for travelers climbing the continent's tallest mountain and is an ideal spot to find local guides, porters and cooks for the adventure.
And while Moshi may be a destination for those heading to Mount Kilimanjaro, travelers who plan to skip the climb will still have plenty to do and see. Whether it's a trip to relaxing Lake Chala or a stop at the remote Kikuletwa Hotsprings, Moshi offers travelers a taste of pure African beauty. And for those looking to explore the region's unique cultures and traditions there's the Olpopongi- Masai Cultural Village, which puts visitors up-close with one of the continent's oldest nomadic tribes.
Practical Info
Moshi is located less than two hours from Arusha via local mini buses or using larger coaches, like the Dar Express. Avid runners can participate in the Kilimanjaro Marathon, which takes place each year at the end of February.
You Might Also Like