Amani Children's Home
TIME : 2016/2/22 15:08:37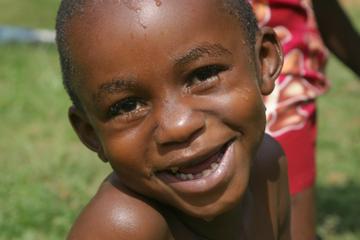 Amani Children's Home
A trip to Tanzania puts travelers face-to-face with beautiful beaches, exciting cultures and incredible African wildlife. But a visit to Amani Children's Home, just outside of Moshi, offers a unique opportunity for travelers to connect with some of the people who make this country so unique—children.
Since 2001 Amani has been providing food, shelter, education, medical care and counseling to Tanzania youth left homeless due to poverty and HIV/AIDS. The cheerful yellow building with a bright green roof typically houses between 70 and 100 kids, making it the perfect place to spend a day—or even a week—volunteering time, services or material goods for a greater cause with the breathtaking backdrop of the Tanzanian countryside.
Practical Info
Travelers can take part in short-term volunteer opportunities (2-10 days) or make a longer commitment (1-18 months). Amani Children's Home is accessible via taxi from Moshi by heading towards Magereza. Visitors just need to turn left at the sign for Amani and follow the dirt road to the children's home.
You Might Also Like