House of Wonders (Beit-el-Ajaib)
TIME : 2016/2/22 15:08:38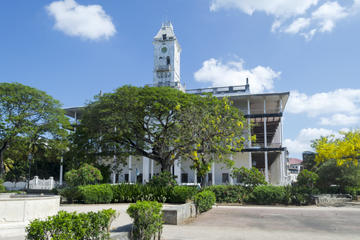 House of Wonders (Beit-el-Ajaib)
House of Wonders, which is home to the Museum of History and Culture, is not only the largest—but also the tallest building in Stone Town. Built in 1883, the palace was the first building on the island to have electricity and the first in the region to have a working elevator. Since the early 2000s, House of Wonders has showcased a permanent collection of artifacts related to Swahili and Zanzibari culture.
Travelers can explore the grounds, which include a traditional Swahili boat, old-world fishing tools and famous ships, or wander the halls that offer an up close look at traditional garments, historic portraits of royalty and ancient furniture taken from former sultans' homes. A visit to House of Wonders provides travelers with a window into the local culture and the island's rich history.
Practical Info
House of Wonders is located just south of the Zanzibar port and ferry terminal near the Maru Maru Hotel on Sokoku Street. The building faces the Forodhani Gardens and is stationed between the Old Fort and Palace Museum. Entry to the museum costs about 6,000 Tanzanian Shillings for adults.
You Might Also Like