Jozani Chwaka Bay National Park
TIME : 2016/2/22 15:08:39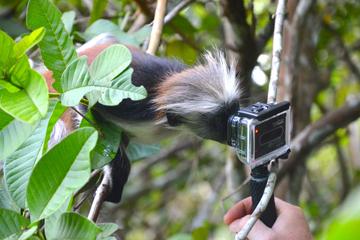 Jozani Chwaka Bay National Park
Established in 2004 as the only protected park in Zanzibar, Jozani Chwaka Bay is home to several animal species unique to the island. Travelers who wander the thick forests of this 19-square-mile park will likely spot the indigenous Zanzibar red colobus and families of Skyes monkeys. Travelers say close encounters with these playful creatures are one of the major highlights of any trip to Jozani, and a lucky few may even spot the indigenous Zanzibar Leopard—a wild cat found nowhere else on earth.
The surrounding mangroves at Chwaka Bay are also home to more than 40 species of birds, making it a popular destination for travelers looking to check some of these two-wing wonders off their lengthy Life Lists. A well-kept boardwalk that winds through the lush coastal flora makes navigating Jozani's scenic landscape a breeze.
Practical Info
Jozani Chwaka Bay National Park is located in Kati, Tanzania. It is the only national park in Zanzibar. Roughly 10 percent of travelers to Zanzibar make a stop in Jozani each year. 
You Might Also Like