Mshiri Village
TIME : 2016/2/22 15:08:41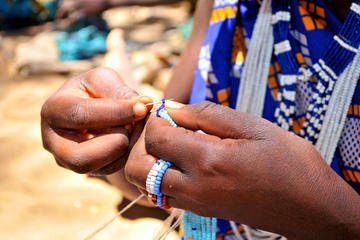 Mshiri Village
Visitors to Mshiri Village can interact with the Chagga people and see first-hand the cultures and traditions of this mountain tribe. Travelers can wander the fertile fields of these traditional farmers and sample local foods cooked over a fire while they interact with residents of this rural Tanzanian escape. A walk through traditional thatched huts at Marangu Mtoni lets travelers connect with an age-old way of life that locals fear younger generations may never experience.
A tour of nearby Mshiri Vocational Training School puts visitors face-to-face with young artisans learning the age-old craft of woodworking through an innovative new community-based income-generating project. Travelers can purchase handmade items created by Vocational School students at the Village Crafts Shop and Café—a perfect keepsake for friends and family back home.
Practical Info
Mishiri Village is located four kilometers from Mount Kilimanjaro. Travelers from Dar es Salam can take the main road to Himo and drive about 40 minutes to Mishiri.
You Might Also Like