Mtoni Palace Ruins
TIME : 2016/2/22 15:08:42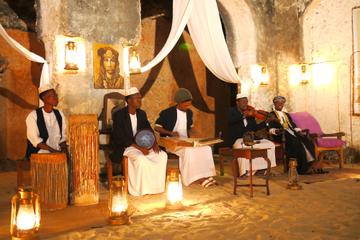 Mtoni Palace Ruins
This ancient palace on the western shores of Zanzibar was the birthplace of the late princess Salme and today is among the top destinations for travelers to the island. Travelers can tour the grounds aboard a traditional donkey cart and wander through the Persian baths, main palace and beautiful botanical gardens.
Though this ancient structure is indeed in ruins, Mtoni Palace provides visitors with a look into the Arabian royal past that played such an important role in the development of Zanzibar. Visitors can wander through what remains of the old reception hall and trace the Omani family footsteps through the palace garden, palace baths and remnant of the royal courtyard.
Practical Info
The palace is located about 4 kilometers from Zanzibar Town. Nightly shows of traditional dance and regional dinner are one of the main attractions, but travelers say to arrive early since the nearby beach is also worth a visit. Travelers must have a guide to tour the grounds.
You Might Also Like