Mwanakwerekwe Market
TIME : 2016/2/22 15:08:43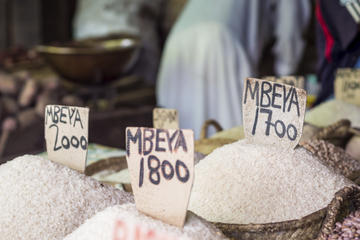 Mwanakwerekwe Market
This traditional African market is one of the largest and busiest in all of Zanzibar. Local Tanzanians wander the streets as the sun rises—or hop aboard rusty metal bikes just after the call to prayer—to collect fruits, vegetables and other family essentials well before the day kicks off.
Travelers can explore dozens of vendor stalls where cheap produce, fresh meats, dried maize meal, local crafts and inexpensive imported clothing line the narrow passes of this covered market. The thick smoke of cooking food mixes with dust, sweat and the sound of shouting voices, making a trip to Zanzibar's Mwanakwerekwe Market a truly African experience.
Practical Info
The market is open daily. Travelers venturing further out on the island can find Dalla-Dallas—the converted pickup trucks that link beaches and villages to Stone Town—across the street from the market.
You Might Also Like