Pemba Island
TIME : 2016/2/22 15:08:45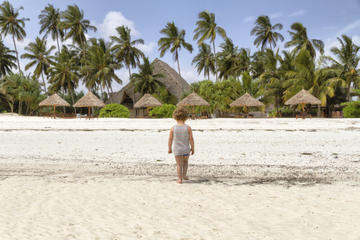 Pemba Island
This untouched island off the coast of Zanzibar offers travelers the perfect beachfront escape. Commonly referred to by locals as the "Green Island" because of its lush forests and tropical vibe, it's Pemba's incredible stretches of white sandy beach and turquoise blue waters that make it a destination for visitors from around the globe.
Chake-chake, Mikoani and Wete are some of the most popular cities on the island, and small-scale farms in the rural inland produce cloves, coconuts, bananas and cassava that are common in local cuisine. But it's Pemba's unspoiled beaches that draw travelers to this tropical getaway, where a history of (now resolved) political unrest and inaccessibility has left the island mostly untouched for decades.
Practical Info
Pemba is located 50 kilometers north of Ungunja—Zanzibar Archipelago's largest island. The island has its own airport that easily connects travelers to Arusha, Zanzibar and the capital city.
You Might Also Like