Daxu Old Town
TIME : 2016/2/22 10:13:37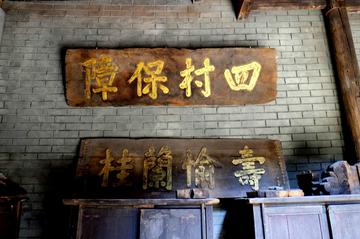 Daxu Old Town
Situated along the east banks of the Li River around 20 kilometers from Guilin City, Daxu Old Town dates back all the way to 200 AD. One of four ancient towns in Guangxi Province, Daxu features a 2.5-kilometer street paved in bluestone with well-preserved traditional houses and shops, mostly from the Ming and Qing dynasties, lining each side.
As a visitor, Daxu Old Town lends itself perfectly to taking leisurely strolls amid heritage buildings, sampling the local food, and learning about the traditional culture and customs that have been kept alive for thousands of years.
Most of Daxu Old Town's residents are from the older generation and live simple, peaceful lives, working traditional trades, such as bamboo-weaving and shoemaking. Longevity Bridge is a must-see while in the town; this stone arch bridge was constructed in the Ming Dynasty and is a scenic place to stop and enjoy the Li River and perhaps take pictures of Snail Hill.
Practical Info
Daxu Old Town is situated less than 20 kilometers southeast of Guilin and is easily reached by taxi from the city.