Takayamas Morning Market
TIME : 2-22 11:51:06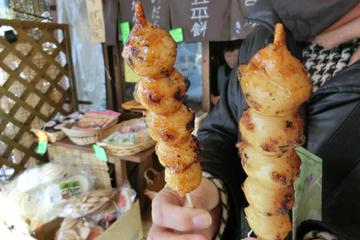 Takayama's Morning Market
Each morning the historic city of Takayama hosts two morning markets. The smaller of the two takes place in front of Takayama Jinya and the larger — one of the best morning markets in Japan — takes place on the east bank of the Miya-gawa River in Old Town.
The morning market tradition dates back to the Edo Period, and modern day shoppers will find vendors selling fresh produce, local folk art, souvenirs, sweets, fresh milk and other traditional Japanese cooking ingredients, like miso. And while both markets remain open until around noon each day, they're best visited around 6 am when they first open, as there's an added energy in the air as vendors begin setting up their stalls and preparing their wares for the local early shoppers.
Practical Info
Both markets are located within a 10-minute walk of JR Takayama Station.