Pulau Payar Marine Park
TIME : 2016/2/22 11:55:38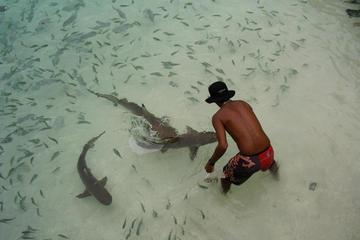 Pulau Payar Marine Park
An overload of tropical fish awaits you at Palau Payer Marine Park. The park is a coral reef teeming with fish including feather starfish, rainbow runners, barracuda and ghost fish. It is one of the west coast's most popular dive sites, there is the wreck of an old fishing boat and the wreck of a small boat carrying roof tiles to explore. It was the first marine park created in western Malaysia and is also used as a research center.
Snorkeling in the very warm waters is fantastic; get ready for the hungry little fish to nip at your toes as you explore their home. Aside from the colorful fish there are sea turtles, anemones, and friendly octopi. In the afternoon there are shark feeding exhibitions put on by the tour groups. The sharks are reef sharks which are exciting but won't hurt humans.
The best time to visit is October to March, although any time of year is fine if the weather is good.
Practical Info
To get to Palau Payer you'll need to join one of the tour groups allowed access to the park. They vary in what they deliver so it is worth doing your research.
You Might Also Like