Batu Caves
TIME : 2016/2/22 11:55:40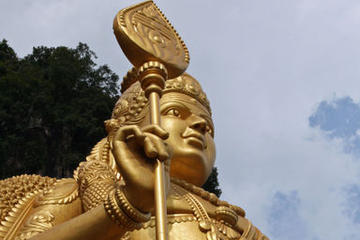 Batu Caves
One of the most popular Hindu shrines outside India, the Batu Caves are dedicated to Lord Murugan and an imposing 154-foot (47-meter) high golden statue in his honour stands at the foot of the 272 stairs you must climb to view the Temple Cave.
The Temple Cave's ceiling is 320 feet (100 meters) high and holes in the rock illuminate the massive cave below. The cave is dotted with elaborate Hindu shrines and intricately painted sculptures of Hindu gods.
Below Temple Cave is Dark Cave which is not open to the public without permission from the Malaysian Nature Society who organise daily spelunking tours. On the tours you will see wildlife native only to the caves.
The Art Gallery and Museum caves are at the bottom of the staircase and are filled with paintings depicting scenes from Hindu tradition and statues of Hindu deities.
Practical Info
To get to the Batu Caves catch the KTM Comuter train to Sentul station and catch a taxi or catch a taxi in Kuala Lumpur. Alternatively, take a bus from Puduraya Bus Terminal. In January/February Hindus celebrate the festival of Thaipusum and over 1 million pilgrims flock to the caves to worship Murugan.
You Might Also Like