Kuala Selangor Fireflies
TIME : 2016/2/22 11:55:41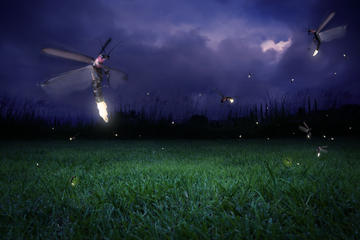 Kuala Selangor Fireflies
Bask in the bioluminescence of thousands of fireflies as they do their mating dance around the Berembang trees along the river at Kuala Selangor Fireflies Resort Park.
Head down to the jetty after sunset and alight into one of the silent electric boats and glide over the dark river to watch the amazing light show provided by these little luminescent lovelies also known as lightning bugs, blinkies or glow worms.
Each species of firefly has a different light pattern and together, as they swarm around their chosen branches, they create a symphony of light like a firefly Christmas tree.  
Practical Info
The surrounding area is known for good seafood and there are many good restaurants along the waterfront which will fill you up before you head to the fireflies.
The trip to the fireflies is about 2 hours from Kuala Lumpur. Take bus 141 from Puduraya Bus Station. Once you reach Kuala Selangor it is best to catch a local taxi for the 10-15 minute drive out to the Firefly Resort Park.
The resort also has chalets available if you're looking for a place to sleep nearby.

You Might Also Like