Bukit Melawati
TIME : 2016/2/22 11:55:49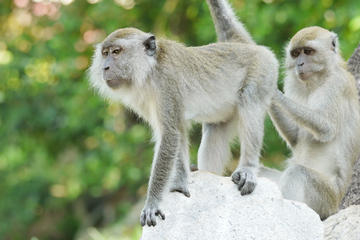 Bukit Melawati
Bukit Melawati (Melawati Hill) served as a stronghold for the Selangor Sultanate during the late eighteenth and early nineteenth centuries. Remnants of the fort still dot the landscaped park now occupying the hill, including sections of wall, grave sites, a few cannons and a flat stone that was once used for beheadings.
Today the park attracts not only history buffs, but nature lovers and other visitors who come to take in the panoramic views of the Selangor coastline from the top of the hill. On a clear day the Straits of Malacca are visible in the distance. A lighthouse, built in 1910 by the British, sits at the summit, through it's not open to visitors.
Silver-leafed monkeys and long-tailed macaques often hang around the park, hoping for a meal of peanuts or stolen snacks from unwary visitors.
Practical Info
A trail from the edge of town spirals up the hill to the top of Bukit Melawati. The walk takes about 20 minutes.
You Might Also Like