Merdeka Square (Dataran Merdeka)
TIME : 2016/2/22 11:56:00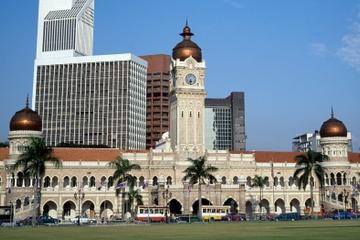 Merdeka Square (Dataran Merdeka)
Impeccable Merdaka Square - or Dataran Merdeka - was a cricket ground in colonial times. The cricket ground was overlooked by the Royal Selangor Club which housed a club for the colonial rulers. When independence for Malaysia was declared, it was here that the Union Jack flag was lowered and the Malay flag was first raised. The flag still flies on a massive flagpole on the edge of the square.
The square is surrounded by historic buildings, the most majestic of which is the Sultan Abdul Samad building which housed the British administration and now houses the Ministry for Heritage, Culture and the Arts. The Moorish style building is dominated by a tall clock tower nicknamed "Big Ben."
The square is now the focus of many of the city's celebrations and the Independence Day festival is held here on August 31st.
Practical Info
Merdaka Square is easily reached by catching the train to Masjid Jamek and walking a short distance across the river.
You Might Also Like