Monkey Beach
TIME : 2016/2/22 11:56:07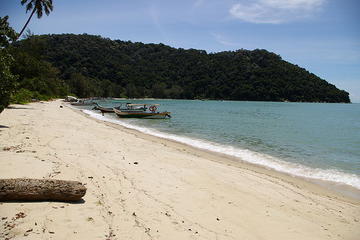 Monkey Beach
At the base of Muka Head Cape in Penang National Park is secluded Teluk Duyung, commonly know as Monkey Beach due to the long-tailed macaques that reside there.
A sheltered cove it has flat, sandy seabed making it calm, tranquil and great for swimming in the clear green waters. Often lots of wildlife: macaques, fruit bats,sea eagles and even sea otters. A popular bbq-picnic area - also a steep walk to the lighthouse.
Practical Info
Monkey Beach is located on the north coast, reachable by an energetic 2-hour jungle trek through the national park from Teluk Bahang, or the more relax option is a 20-min boat from Batu Ferringgi.