Tip of Borneo
TIME : 2016/2/22 11:56:16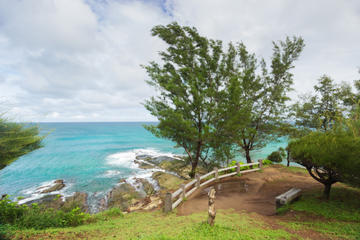 Tip of Borneo
The South China Sea and the Sulu Sea meet at the scenic Tip of Borneo—a picturesque destination that rests at the northern-most tip of the island. This remote spot offers incredible views of colorful rocks, white sandy beaches and impeccable ocean waves. And its spectacular sunsets go unrivaled on the island, making a trip along the bumpy road well worth the adventure. 
Travelers looking for some local flavor can sample freshly caught seafood in the nearby town of Kudat, where seamen return from their day on the water and chef up delicious, straight-from-the-ocean meals. 
Practical Info
The Tip of Borneo is located about 215 kilometers from Kota Kinabalu City on the Kudat Peninsula. 
You Might Also Like