Royal Selangor Pewter Factory and Visitor Centre
TIME : 2016/2/22 11:56:18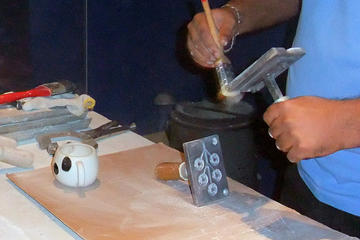 Royal Selangor Pewter Factory and Visitor Centre
Royal Selangor is one of the world's largest pewter manufacturers, founded in 1885 by a young Chinese immigrant named Yong Koon. While it might not sound like a typical attraction, the Royal Selangor Pewter Factory and Visitor Centre offers fascinating insight into Malaysia's cultural heritage through the lens of one of its most prominent crafts.
Guided tours through the facility educate visitors on tin mining, the properties of pewter and methods for transforming the resource into tools and gifts. An onsite pewter museum showcases Yong Koon's original smithing tools and personal items, as well as some of his original pieces. The 18,000-square-foot (1,672-square-meter) retail space has thousands of Royal Selangor products for sale to take home as gifts or souvenirs.
Visitors who want to better understand the process of manufacturing pewter can head to the visitor center, which offers two hands-on workshops, the 30-minute School of Hard Knocks, in which participants make a pewter dish using traditional tools and the 60-minute Foundry, in which visitors can create a unique pewter accessory using modern methods.
Practical Info
Both entry and guided tours of the factory and center are free. The site is open daily from 9 a.m. until 5 p.m., and it is accessible via a free shuttle from many Kuala Lumpur hotels, a 20-minute taxi ride from the city center or by light rapid transit, which can be taken to the Wangsa Maju station. Reservations are not required unless visitors would like to sign up for a workshop.
You Might Also Like