Kuala Lumpur Bird Park
TIME : 2016/2/22 11:56:19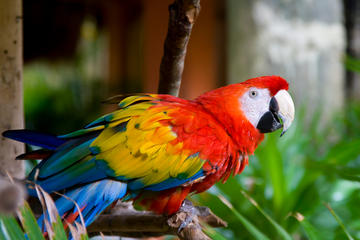 Kuala Lumpur Bird Park
Kuala Lumpur's Bird Park is the largest park of its type in the world with 20 acres (8.1 hectares) of free-flight aviary for the birds to enjoy. Around 3,000 birds live in the park from the small and vibrantly colored parrots to the impressive Indian Blue Peacock with its magnificent 5 foot (1.5 meter) long tail. Kids will love being able to feed the birds and the bird show at 12:30pm each day is a treat.
Aside from the free-flight aviary there is a special aviary for the parrots and for the fascinating oriental birds which features rare birds including the Greater Bird of Paradise and three special kinds of toucan. There is also the hornbill park and the flamingo pond where you can watch the gorgeous pink creatures patiently sunbathing standing on one leg.
Practical Info
If you are arriving by train jump off at Kuala Lumpur station for a 5 minute walk. Otherwise the 115 bus between Kotaraya and Jalan Parlimen or the hop-on, hop-off tourist bus will drop you at the door.
You Might Also Like