Kota Belud
TIME : 2016/2/22 11:56:55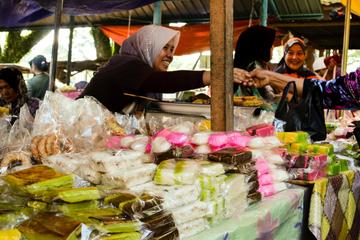 Kota Belud
Kota Belud is an unsuspecting town located in the north of Sabah, approximately 75 kilometers northeast of Kota Kinabalu. Relatively quiet throughout the week, the town comes alive each Sunday with its bustling market known as a tamu.
The market is part social occasion, partly commercial, and entirely enthralling for visitors. It's a colorful kaleidoscope of stalls selling local produce that overtakes the small town each and every week. With everything from leafy vegetables and farm produce to manufactured goods and home-baked treats, Kota Belud's tamu is a hugely popular local event, with a smattering of tourists enticed in for good measure.
The market very much serves as a social occasion for locals, who swap stories and news as they gather for their weekly meet. Visitors to the tamu might also catch the Bajau horsemen displaying their horseriding skills, with both riders and animals decked out in spectacularly dazzling costumes.
Practical Info
Kota Belud's tamu is open every Sunday. Most tamus begin at around 6am and wind down at around 2pm.