Museum of Islamic Arts
TIME : 2016/2/22 11:57:06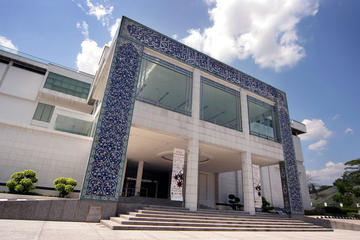 Museum of Islamic Arts
The stunning Islamic Arts Museum Malaysia houses over 7,000 artifacts relating to Islamic Art and is worth visiting for the architecture of the building alone. The objects range from porcelain, jewelery and weaponry to a large-scale replica of the Masjid al-Haram in Mecca, the world's largest mosque.
The museum has an incredible library of books about Islamic Art specializing in art from South East Asia and the cultures that make up Malaysia.
The museum hosts a changing program of exhibitions and there is also a children's area where they can explore in child-friendly surroundings.
Practical Info
The museum is in the Lake Gardens area which is popular with tourists as the National Mosque and the bird and orchid gardens are nearby. Any hop-on, hop-off tourist bus will take you to the area or you can catch the train to Kuala Lumpur KTM Station and it is only a short signposted walk.
You Might Also Like