Pulau Sapi
TIME : 2016/2/22 11:57:10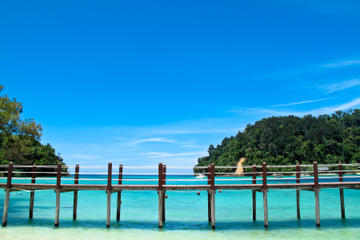 Pulau Sapi
Few beaches offer the same picturesque white sands and crystal blue waters that travelers will find on Pulau Sapi. Its coral reefs and clear waters make it ideal for snorkeling, and the surrounding epic landscapes and unmatched beauty make it one of the best spots for travelers seeking an island retreat. 
Whether it's enjoying picnic shelters and BBQ pits with family and friends or watching crab-eating monkeys gather along the shore, there's plenty to see on a visit to Sapi. And travelers won't be disappointed by the para sailing, scuba diving and underwater adventure they'll find here, either. 
Practical Info
Pulau Sapi is located off the coast of downtown Kota Kinabalu. It is accessible via the Jesselton Point ferry terminal. 
You Might Also Like