Sibu
TIME : 2016/2/22 11:57:15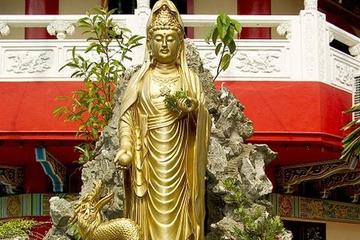 Sibu
Northeast of Kuching at the confluence of the Igan and Rajang rivers, sits Sibu, an inland city in Sarawak state and the main gateway for travelers wishing to explore the longhouses in the Upper Rajang River.
Like Kuching, Sibu was ruled by the first White Rajah, James Brooke, who changed its name from Maling to Sibu (after a local fruit) and built a Fort to protect the town in 1862.
Sibu has a multi-cultural, but predominantly Chinese, population and has expanded in recent years to include new housing estates and shopping centers in outer suburbs. Sibu's Central Market is popular with visitors and locals. The biggest indoor market in Malaysia, its thousands of stalls sell everything edible from fresh vegetables to live poultry.
The Iban culture is strongly represented in the Sibu area and it is possible to arrange to visit Iban longhouses and learn more about Indigenous culture and customs in and around the city.
You Might Also Like