Hoa Lo Prison
TIME : 2016/2/22 18:05:06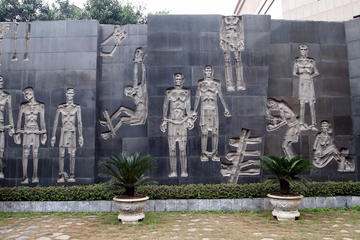 Hoa Lo Prison
Once used by French colonialists to house political prisoners—and later by North Vietnam to hold activists rallying for independence—what now remains of Hoa Lo Prison has become a popular destination for travelers visiting Hanoi.
Sometimes sarcastically called the "Hanoi Hilton," Hoa Lo once held more than 2,000 prisoners in subhuman conditions within its crowded quarters. Prisoners included a number of leaders from Communist North Vietnam, as well as American pilots and soldiers during the Vietnam War.
Hoa Lo became a school for revolutionaries once its prisoners were released, before being totally demolished in the 1990s. Today, the original gates to Hoa Lo lead to a replica of the prison, where travelers can tour cells, explore prison culture and better understand the conditions political captives lived under.
Practical Info
Hoa Lo Prison is located near the corner of Tha Nhuom and Hoa Lo. It's accessible via the 49, 2, 9 and 40 buses, or about a 20-minute walk from Hoan Kiem Lake. Travelers should plan to spend between 60 and 90 minutes here to take in all exhibits.