La Soufriere Volcano
TIME : 2016/2/22 14:11:22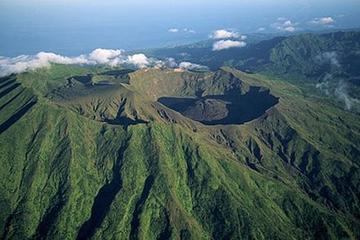 La Soufriere Volcano
The sulfur springs which inspired the French name Soufrière, also known as La Soufriere Volcano, are referred to as "the world's only drive-in volcano." What this actually means in practical terms is that you can drive up to the dormant Qualibou volcano and visit springs, which still issue steam and other signs of geothermal life.
The well-established health-giving properties of volcanic minerals draw many visitors, soaking themselves in hot springs and mud baths hotter than the average bath. You won't be able to stand the heat for long (or the smell for that matter) but your skin will thank you after a quick dip.
Practical Info
The springs are just outside the town of Soufrière on Saint Lucia's southwest coast. The town is well worth visiting: it was once the island's capital and has historical connections with Empress Josephine, who lived there as a child.
You Might Also Like