St Lucia Rainforest
TIME : 2016/2/22 14:11:23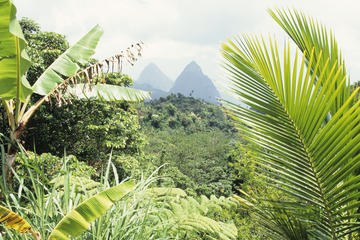 St Lucia Rainforest
Many visitors to Saint Lucia see nothing more than the coast, and only the Caribbean coast at that. But the rugged hinterland can offer more than just an exotic green background in your beach holiday snaps. Stretches of untouched rainforest are the green heart of St. Lucia, teeming with vegetation and local species such as the colorful St. Lucia Parrot.
Much of the mountainous, largely unpopulated interior comes under the auspices of the Forestry Department, who control the various trails. Popular routes include the Edmund Forest Reserve, from which you emerge in the shadow of Mount Gimie, the island's tallest peak, and the more demanding Des Cartiers trail, which takes you right off the beaten track in the island's east.
Practical Info
Many areas in the interior are protected and you will need express permission from the Forestry Department to enter them. In some cases you will be assigned a guide.
You Might Also Like