Castries
TIME : 2016/2/22 14:11:25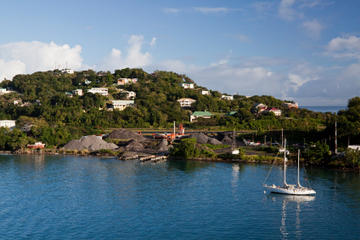 Castries
Saint Lucia's pint-sized port capital Castries is usually experienced as a stopping-off point on the way to one of the island's beaches or resorts. While successive fires and hurricanes have periodically devastated the city there are still traces of the colonial era, when Saint Lucia bounced between French and British control. The Castries Heritage Walk will point out the city's historical highlights.
Otherwise the city's greatest appeal lies in its relaxed lifestyle, providing an easy introduction to the leisurely pace of island life. Head for the Jeremie Street Market to savor the taste of the tropics or just wander the streets and start adjusting your body clock.
Practical Info
Castries is located in the north of Saint Lucia's west coast. Cruise ships dock directly in the harbor and George F. L. Charles Airport is very close to the city center, though most long-haul flights land at Hewanorra in the island's south.
You Might Also Like