SS Shieldhall
TIME : 2016/2/22 10:48:28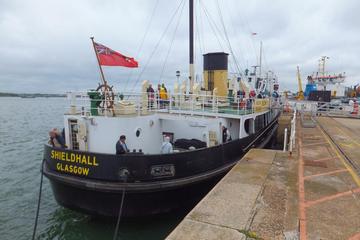 SS Shieldhall
The Steamship Shieldhall is the largest working steam boat in all of the United Kingdom. Docked in Southampton, it stands as a working tribute to British maritime history. Visitors can view the unique inner workings of classic steamship machinery frozen in time, both above and below deck. This allows for an understanding of how most ships that crossed oceans functioned in the 19th and 20th centuries.
Shieldhall itself was built in 1954, and represents (on a smaller scale) much of the same machinery that was used on the Titanic. Steam-powered Scotch boilers propel the ship forward across long distances. This ship in particular made journeys from Shieldhall in Glasgow, Scotland down the River Clyde. The teak wood boat deck, officer's Bridge, engine room, boiler room, and saloon remain accessible and grant a great vision into this historic time in the golden age of steam boat travel.
Practical Info
To reach the SS Shieldhall, you can take a bus to Dock 5 of the Southampton OId (Eastern) Dock. She is berthed at No. 48. There is also free parking available nearby. Cruises are available on a regular basis but must be booked in advance.
You Might Also Like