Montmartre
TIME : 2016/2/22 10:50:51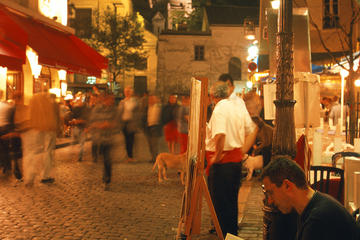 Montmartre
Montmartre is the hilly part of Paris. There are stairs galore and the crowning glory is, of course, the famous Sacré Coeur Cathedral perched at the top, looming over Paris. There is another church on the hill, the older Saint Pierre de Montmartre, which is the founding place of the Jesuits.
The area is also famous for its nightlife and artists. The Moulin Rouge is here and Pigalle is known both for being the red-light district and for its rock music venues. Artists including Picasso, van Gogh, Monet, Modigliani, Renoir and Dali all lived and/or worked in the area. The Dali Espace museum is also worth a visit.
Practical Info
Expect to climb some stairs if you decide to explore this area, it is so steep in places there is even a funicular railway. Two metro lines serve the area: line 2, stations Anvers, Pigalle and Blanche, and line 12, stations Pigalle, Abbesses, Lamarck-Caulaincourt and Jules Joffrin.
You Might Also Like