Avenue des Champs-Elysées
TIME : 2016/2/22 10:51:08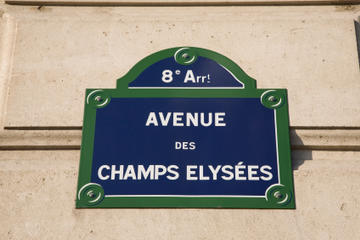 Avenue des Champs-Elysées
The Avenue des Champs-Elysées (the name refers to the 'Elysian Fields' where happy souls dwelt after death according to Greek myth) links place de la Concorde with the Arc de Triomphe. The avenue has symbolized the style and joie de vivre of Paris since the mid-19th century and remains a popular tourist destination.
Basically a shopping strip, Avenue des Champs-Elysées is rue du Faubourg St-Honoré (8e), the western extension of rue St-Honoré. It has renowned couture houses, jewellers, antique shops and the 18th-century Palais de l'Elysée (corner rue du Faubourg St-Honoré & av de Marigny), which is the official residence of the French President.
At the bottom of Avenue des Champs-Elysées is an 11.8 ft (3.6m) tall bronze statue depicting General Charles de Gaulle in full military gear ready to march down the broad avenue to the Arc de Triomphe in a liberated Paris on 26 August 1944.
Practical Info
Metro lines 1, 2 & 6 stop at Charles de Gaulle-Etoile which is the location of the Arc de Triomphe at one end of the Champs Elysées. Otherwise line 1 follows the Champs Elysées and you can choose either George V, Franklin D. Roosevelt or Champs-Elysées Clemenceau station. Alternately walk up from the Louvre and the Tuileries Gardens.
You Might Also Like