Le Caveau de la Huchette
TIME : 2016/2/22 10:55:20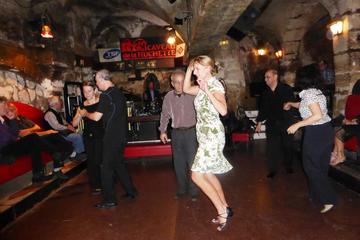 Le Caveau de la Huchette
Transformed from a medieval cellar into an atmospheric music venue, Le Caveau de la Huchette opened its doors in 1946, and quickly became a mainstay of the city's post-WWII jazz scene, hosting some of the world's greatest jazz musicians over the years. Jean-Paul Amouroux, Wild Bill Davis, Sidney Bechet, Lionel Hampton, Memphis Slim, Duffy Jackson, Nancy Holloway and Marcel Azzola have all taken to the stage at Le Caveau de la Huchette, among countless others. 
Today, Paris' oldest jazz club remains at the epicenter of the capital's still-thriving jazz scene, and it's renowned for its electric live shows, which draw an equal measure of locals and tourists, and are held almost every night of the week. 
Practical Info
Le Caveau de la Huchette is located on rue de la Huchette in Paris' Latin Quarter and is open Sun-Wed 9:30pm-2:30am, and Thu-Sat 9:30pm-4am. Entrance fees start from €13. 
You Might Also Like