9th Arrondissement
TIME : 2016/2/22 10:56:42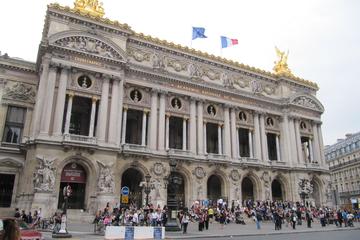 9th Arrondissement
The 9th Arrondissement is located on the Right Bank in Paris and is home to a number of places of cultural, historical and architectural interest. It also boasts more hotels than any other arrondissement in Paris, so it can be a great area to base yourself to explore the city. Here you will find the Palais Garnier, which is home to the Paris Opera, as well as the Musee Grevin, a waxwork museum featuring more than 500 characters from French history. As you walk around the arrondissement, look for commemorative plaques outside of homes indicating notable landmarks. Be sure to check out the covered passageways near Boulevard Haussmann and rue Vivienne. Dating to the 19th century, these were precursors to the modern shopping mall.
The 9th Arrondissement is also home to several major department stores, including Printemps and Galeries Lafayette, both of which offer good skyline views of the city. In the young and vibrant South of Pigalle district, you can find a variety of restaurants, bars and cafes, and in Little Tokyo you can discover some of the best Japanese food in Paris.
Practical Info
The 9th Arrondissement covers less than one square mile. To get there, take Metro line 3, 7 or 8 to the Opera station; line 7 or 9 to the Chausette d'Antin La Fayette station or line 8 or 9 to the Grands Boulevards station.