Castre Museum (Musee de la Castre)
TIME : 2016/2/22 10:57:12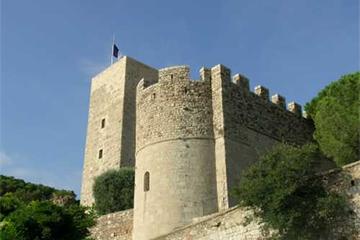 Castre Museum (Musee de la Castre)
Situated in a medieval castle atop Le Suquet, the Castre Museum is home to a wide collection of antiquities, particularly from the Mediterranean and the Middle East. The chateau itself is a historical monument, and the collections housed within will be of particular interest to art lovers and ethnographers.
The art collections and objects from Oceana, the Himalayas and the Americas are presented in a suite of small rooms surrounded by gardens, a collection of Mediterranean antiquities and pre-Columbian ceramics. The 12th-century Saint Anne Chapel houses a remarkable collection of musical instruments from Asia, Africa, the  America, and Oceana. A few rooms dedicated to 19th century Provencal paintings of Riviera landscapes open out onto the courtyard and a square tower displaying spectacular views.
Practical Info
The Castre Museum is located in the Cannes hilltops near the Église Notre Dame d'Esperance. Climb the 12th century tower for panoramic views of Cannes.
You Might Also Like