Lumière Institute
TIME : 2016/2/22 10:58:55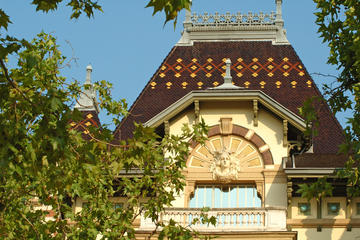 Lumière Institute
When Lyon brothers Auguste and Louis Lumière created the world's first "cinématographe" in 1895, it sparked the beginning of film. At the Lumière Institute, in the grand family home where the brothers invented the first moving picture, visitors can now learn all about the history of the extraordinary family and get to know the origins of early cinema. You'll see the first moving picture reel, "Sortie d'Usine," and on the ground floor, you can view displays of the brothers' movie players and cameras while learning just how their inventions worked. 
Based in the historical Monplaisir district, the family's Art Nouveau mansion is all grand staircases, high ceilings and chandeliers. Equal parts museum, cinema, library, documentation center and old family home, there are two main exhibitions to visit at the institute: "The Pleasure and the Days," dedicated to the family life of the Lumières, and "Gabriel Beyre's World," all about the most famous Lumière cinematographer. 
The museum is of special interest to film buffs and Francophiles, meaning it's easy to see why cinema is so ingrained in the French psyche. Naturally, there is also a film theater and regular film screenings at the institute.
Practical Info
On 25 rue du Premier Film, Métro D Monplaisir-Lumière is right next to the Lumière Institute. Admission costs 6.50 euros, and the museum is open Tuesday through Sunday from 1 p.m. to 6:30 p.m. English audio guides are available for 3 euros and may be necessary for non-French speakers, as most of the signs are labeled only in French. Give yourself an hour or two to make your way around the exhibits.