EL-DE Haus
TIME : 2016/2/22 11:05:30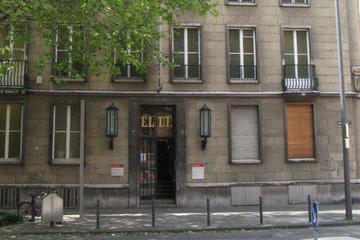 EL-DE Haus
In 1934, a jeweler by the name of Leonard Dahlen rented his shop to the National Socialist Party, better known as the Nazis. Officially, the building was repurposed as the Nazi Documentation Center, but the Nazis soon set up the shop as the headquarters of the Gestapo, the party's secret police. Its basement made room for cells and torture stations, where a parade of the regime's victims - Jews, Roma, homosexuals and other political enemies - were imprisoned and treated savagely for the better part of a decade. Miraculously, when most of Cologne was destroyed during the Allies' bombardment, the EL-DE Haus remained completely intact.
Today, the building is a memorial to the victims of the Nazi's fascist regime.
In 1981, the government opened the basement to the public and in 1987, the Nazi Documentation Center was also opened, permanently featuring an exhibit detailing life in Cologne under the National Socialist government. Part of the exhibit features the testimony of a Communist sympathizer and resistance fighter named Martha Mense, who was held for five months and interrogated there for the crime of printing anti-Hitler literature.
While the subject matter is certainly grim, the museum is one of two German museums to have won the European Heritage Association's prestigious Best in Heritage award, a prize given only to select museums.
Practical Info
Should this museum prove to be too sobering or disturbing for some visitors, a good alternative is the Kölnisches Stadtmuseum. Its exhibits include a little bit of everything, provided everything has something to do with Cologne. Documenting Cologne's history, economy and culture over the centuries, the Kölnisches Stadtmuseum houses everything from a working-class kitchen to medieval weaponry.
You Might Also Like