Speicherstadt Kaffeeroesterei
TIME : 2016/2/22 11:06:54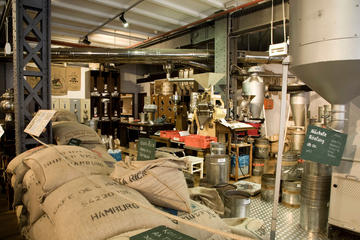 Speicherstadt Kaffeeroesterei
The Speicherstadt Kaffeerösterei is a museum in Hamburg's Speicherstadt district. Hamburg has a long history of being an important port city and center of trade. Over the centuries this has resulted in a large district of warehouses where goods were stored. Today these warehouses have been converted into museums, most of which reflect their former purpose. The Speicherstadt Kaffeerösterei is a museum about coffee and coffee roasting where visitors will find interesting information about the countless varieties of coffee.
For 200 years Hamburg was a major hub of the coffee trade. The Speicherstadt coffee roaster company was originally connected with a company in Colombia, which is where they got the coffee from. Eight times a day, you can view the coffee roasting through live demonstrations and gain insight into the workings of a coffee roasting expert. Visitors can also learn about the process of growing, harvesting, and processing the coffee beans. You can also book coffee tastings ahead of time.
Speicherstadt Kaffeerösterei also has a factory shop and a cafe.
Practical Info
The Speicherstadt Kaffeeroesterei is located at Kehrwieder 5. The closest Ubahn station is Baumwall on the U3. Opening hours are 10am to 7pm daily, special hours during the holiday season.