Speicherstadtmuseum
TIME : 2016/2/22 11:06:54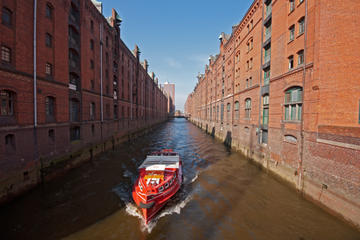 Speicherstadtmuseum
Speicherstadt is one of the largest warehouse districts in the world, and the Speicherstadtmuseum sits inside a warehouse built in 1888. Here, visitors can learn how goods have been shipped throughout the world by way of Hamburg for years. Featured are typical tools and imported goods that demonstrate the work of warehouse workers, as well as displays highlighting the weighing and sampling of goods, the refinement process and all of the considerations that must be made in the storage of valuable, imported goods such as coffee, cocoa, tobacco and rubber.
The museum hosts some exhibits on the tea and coffee trade, while another features photos and blueprints that show the history of Speicherstadt's sconstruction. Visitors can also learn about the men who used to transport goods to the warehouses on barges.
The Speicherstadtmuseum holds regular guided tours, tea tastings and crime-thriller readings. There is also a cafe where you can get hot and cold drinks and cake, plus a museum shop filled with gifts and merchandise.
Practical Info
The Speicherstadtmusem is located at Am Sandtorkai 36. Opening hours vary by season. In April through October, it is open from 10 a.m. to 5 p.m. Monday through Friday and until 6 p.m. on Saturday, Sunday and holidays. From November to March, opening hours are from 10 a.m. to 5 p.m. Tuesday to Sunday. Tickets cost 3.50 euros.
You Might Also Like