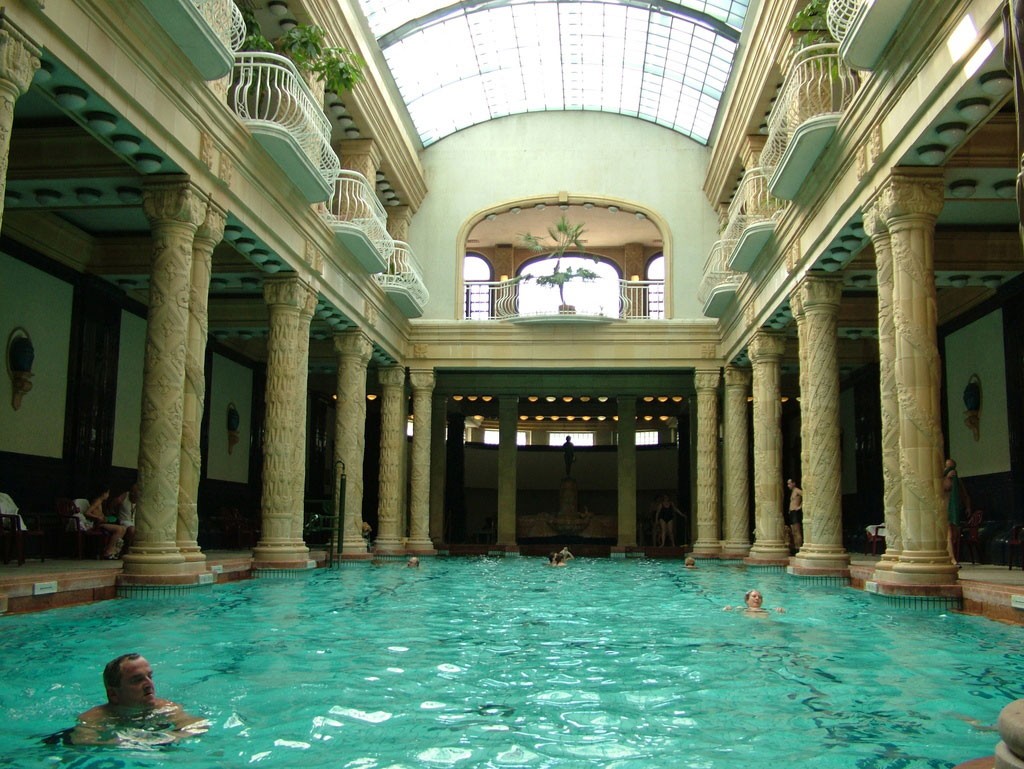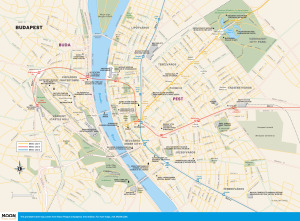 Those who like to treat themselves to something extra special while on holiday will find no shortage of opportunities to do so in Budapest. Whether it's upscale shops, fine dining, or world-class baths, this city has it all. Here are a few tips on how you can make your stay here an extra cozy one.
Unique Shopping Experiences
Begin where everyone else does—on Váci Street. Ignore the plethora of souvenir shops with their knockoff T-shirts and cheap mugs. Head instead for the boutiques and name-brand outlets, where you'll find everything from a new pair of shoes to that expensive but amazing item of clothing you wouldn't dare buy at home.
Another unique shopping experience can be found at the one and only WestEnd City Center, Central Europe's largest shopping center. With over 400 shops at your disposal, you'll not only find whatever it is you're looking for, but probably one or two things you weren't. Grand Andrássy Avenue will definitely keep you busy for at least a couple of hours thanks to large bountiful shops selling everything from high fashion to creative gift items. Make a list and check it twice; you're off to Central Market Hall. Browse the countless stalls selling fresh fruits and vegetables, every kind of conceivable deli meat, tons of domestic wine, traditional folk costumes, and a whole lot more.
Famed Foods and Decadent Drinks
Stop at least once for a delicious lunch at famed Café Gerbeaud and make sure to leave room for a scrumptious and decadent dessert. When you're done with the day's sightseeing, opt for dinner and drinks on trendy Ráday Street, where you can take your pick from an amazing variety of top-notch restaurants and bars. Feel like feasting? Try Kárpátia, one of the city's better-known Hungarian restaurants, whose rich interiors, excellent service, and traditional dishes like pike perch and the lip-smackingly good strudel will make you feel like the king or queen you've always known you are.
All that vacation food and drink is bound to catch up with you, so why not burn a few calories the fun way by walking over to Buda and taking in the glorious surroundings? From Buda Palace to Matthias Church, Rózsadomb to the Víziváros, you'll have no shortage of sights to gawk at and more than enough to do until you've built that appetite back up again. Since you're already on the Buda side, don't miss the opportunity to enjoy an upscale dinner at Arany Kaviár, where, if you really feel like spoiling yourself, the Gourmet Menu is the only appropriate choice.
Enjoy lunch on bustling Franz Liszt Square and unwind as you watch the world go by. Take a long, leisurely stroll down Andrássy Avenue toward mighty Heroes Square, taking time to stop and appreciate the dilapidated extravagance of Kodály körönd. Upon reaching Heroes Square, check out Hungary's largest collection of contemporary art at the Palace of Art or the treasure trove of art history at the Museum of Fine Arts. If you happen to have seen enough high culture for one day, don't fret— simply take your pick from less intellectually imposing activities such as the Budapest Zoo and Botanical Garden, the Hungarian State Circus, or venerable Vidám Park. When the day's fun is over, have dinner at the always impressive Gundel, one of the country's best known and most respected restaurants.
Take your time strolling down Budapest's historic Danube Embankment, making sure to absorb the beautiful view of Buda Castle on the opposite side of the river, then choose from any number of restaurants offering excellent traditional fare.
Spas and Salons
Shopping and eating can take a lot out of a person, so make your way to the remarkable Gellért Baths and splash around in the lavish indoor pool or bask in the steam rooms and saunas. Feel like a makeover? Cruise up and down Andrássy Avenue and choose from any number of salons offering all kinds of aesthetic boosts. When it comes to pampering and relaxation, the Széchenyi Spa Baths are always a sure bet. Chill out with the natives in the gigantic outdoor swimming pool or head straight for the impressive set of steam rooms, saunas, and Turkish baths.
Enjoy life the old-fashioned way by having a picnic on Margaret Island. Afterward, spend the day strolling past colorful flower gardens, romantic ruins, and a lovely mini zoo, or take in the entire 225 acres via bicycle or electric car, both of which are available to rent. When you're ready to spoil yourself a little, make a beeline for open-air complex Palatinus Strand. With three thermal pools, a water slide, table tennis, and trampolines, you may never want to leave.
---
Excerpted from the Third Edition of Moon Prague & Budapest.