Titanic Quarter
TIME : 2016/2/22 11:35:32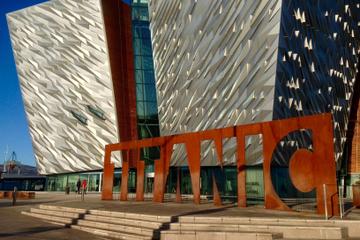 Titanic Quarter
No ship is more famous than the luxurious Titanic and nowhere on earth is better equipped to tell its story than the Titanic Quarter of Belfast. This 185-acre waterfront attraction is home to dozens of historical landmarks, a film studio and the largest collection of Titanic-themed artifacts on earth. 
Travelers to Titanic Quarter can venture off on historic walking tours or visit Titanic's Dock and Pump-House for an up close look at the old-school maritime operations. Visitors can also explore the berths of the famous Nomadic, the last remaining White Star Line ship on earth. Travelers are transported more than 100 years back in time after boarding the newly restored ship. 
Practical Info
Titanic Quarter is accessible via the nu,ber 26 Translink us service and the NI Railways. It is located in Ulster in Belfast off of Queens Road. The Titanic House, one of the most popular attractions, is open Monday through Friday from 9 a.m. until 5 p.m. 
You Might Also Like